What's Poppin': Markets, Workshops & Museum After Dark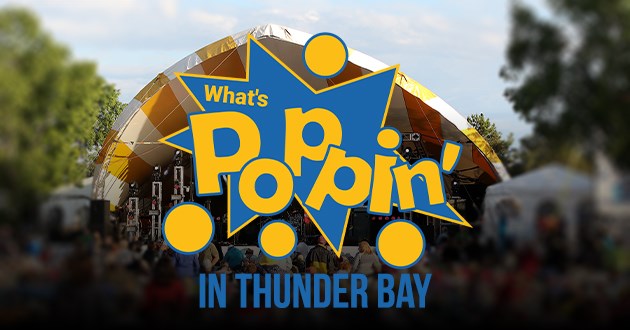 Saturday October 29
Markets:
The Thunder Bay Country Market is open 8 a.m. to 1 p.m. at the Canadian Lakehead Expo: 425 Northern Ave., walk down to buy local groceries, crafts and gifts from the talented and hardworking locals who serve them. have created.
The Hub Bazaar Peddler pop-up market runs from 11 a.m. to 4 p.m. The annual competition for the best Halloween costume will be in full swing. Send us a photo or walk in and get a photo on one of our show walls. FREE ENTRANCE. 507 Victoria Avenue East
Sports:
SUCCI and Confederation College Athletics are hosting the 2022 Ontario Colleges Athletics Association (OCAA) Provincial Cross-Country Championships from 10:30 a.m. to 3 p.m. at the Lappe Nordic Centre.
Fundraisers:
The Thunder Bay District Humane Society is proud to present Tails And Trails, a fundraiser to raise vital funds for shelter dogs in need in honor of Adopt a Shelter Dog Month. Gather your family, friends and furry friends to walk for a good cause from 11 a.m. to 2 p.m. at the Boulevard Lake Recreation Trail.
Workshops:
The Northwestern Ontario Writers Workshop presents Writing for Children: The Art and Craft of Creation for Young Readers with Jean E. Pendziwol. Join award-winning author Jean E. Pendziwol for a comprehensive insight into writing for the young reader at the Mary JL Black Library from 10 a.m. to 3 p.m. $10 for members $40 for non-members.
Back on demand! Museum after dark!! Join them as they investigate paranormal activity at the Thunder Bay Museum! A portion of all ticket revenue is donated to the museum. For more details and to buy tickets:

https://www.luckyparanormal.com/event
festivals:
The air is getting colder, the leaves are changing color and the autumn atmosphere is setting in! What better way to enjoy the season than at Pumpkinfest? Head to Gammondale Farm for some family fun in the fall. You can choose the perfect pumpkin, scare the barn "BOO" and try your luck at the Corn Cannon! Tickets are available on our website:https://www.gammondalafarm.com/booking/
Children/family events:
Head to the West Thunder Community Center for a family Halloween party from 12 p.m. to 2 p.m. Buy your tickets at cityofthunderbay.perfectmind.com or call the hotline at 625-8463! Canteen open for lunch, cash only. Hot dogs, sausages and burgers. Parents and babies do not need a ticket. Halloween party for children 10 and under.
Download the Tours in Thunder Bay app to enjoy a list of 24 spooky Halloween haunted houses in Thunder Bay. Checking out Halloween houses is a great evening activity with friends and family, and you can even bring some glow sticks or a Halloween flashlight to add to the fun. Want to wear a little more wear out of these Halloween costumes, so why not put them on for the spooky ride while you enjoy the spooky car tour.
Sunday October 30
Markets:
Don't miss the 25th Annual Harvest Craft Market at the Thunder Bay 55 Plus Center -700 River St from 10 a.m. to 4 p.m. Local artisans will be selling unique handmade items including jewelry, sewing, stained glass, pottery, wood carvings, knitting and more!
If you know what's happening over the coming weekends, let us know by emailing us at [email protected]! be sure to include as much information as possible!