Ukraine's LINOLIUM Festival Offers Free Access to Online Lectures and Workshops This Year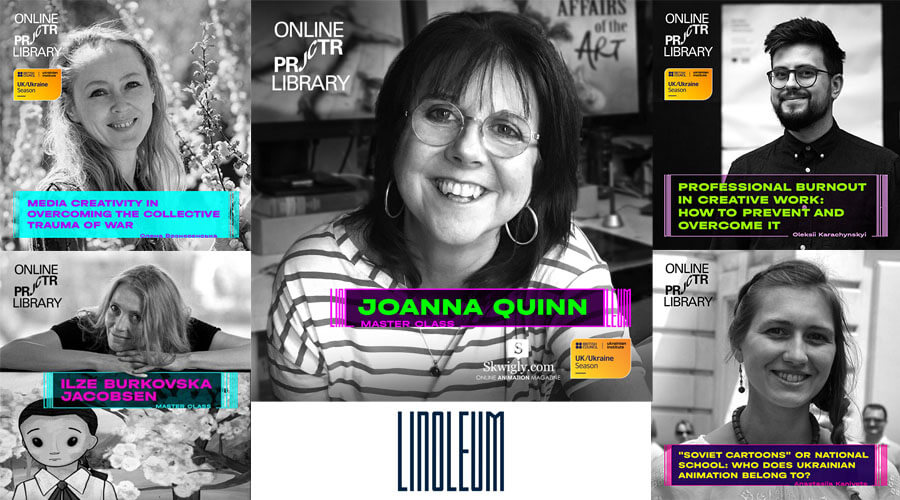 Ukraine's LINOLIUM Festival Offers Free Access to Online Lectures and Workshops This Year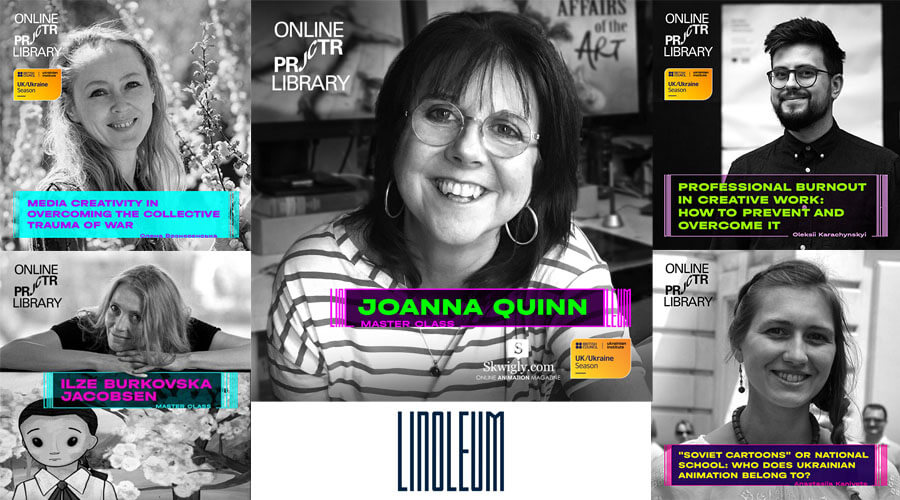 As reported in July, due to the war in Ukraine, the Linoleum festival will be held online this year, from September 7 to 11. The theme of this year's festival is "Sensitive Content"; it is under this label that social networks hide most of the evidence of Russian crimes against the Ukrainian civilian population.
Although short film programs and special screenings are only geoblocked in Ukraine, all talks and workshops will take place online for free thanks to the support of Projector Library and the British Council, as part of the UK/UKraine cultural season . Each lecture will have simultaneous AU-ENG interpretation.
Conferences and workshops
"Soviet cartoons" or national school: who owns Ukrainian animation?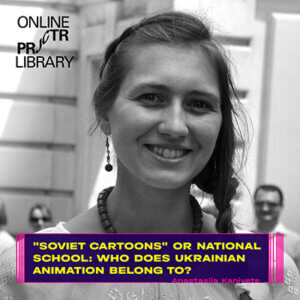 Anastasia Kanivets
September 07 | 2:30 p.m. (Paris time)
"Nice Soviet cartoons" – this is probably the most well-known definition of Soviet animation among the general public. Few people think that "Soviet cartoons" were actually created by fairly autonomous national animation schools in various republics of the USSR. The Ukrainian school was one of them and was one of the main ones. The cult films "Alice in Wonderland", "The Adventures of Captain Wrongel", "Treasure Island", etc., were created by this school. Yevhen Syvokin, Davyd Cherkaskyi, Yefym Pruzhanskyi and many other brilliant representatives of original animation were and are Ukrainian masters. Film researcher Anastasiia Kanivets will talk about the peculiarities of the Ukrainian animation school and its complex relationship with the Soviet film production system. We hope that our conference will turn into a fruitful discussion on the development of Ukrainian animation!
Media creativity to overcome the collective trauma of war
Olena Voznessenska
September 07 | 4:00 p.m. (Paris time)
Art therapy is a powerful method to help someone who has suffered mental trauma. It provides opportunities to restore personal resources and create new ones; working simultaneously with the bodily, figurative and emotional components of the perception of the traumatic experience; release and understand the intense feelings associated with traumatic events; to rethink these events and build new productive life strategies that will contribute to the development of the post-traumatic personality. Work on psychological assistance and art therapy are necessary for psychological rehabilitation after psycho-traumatic events. Media art therapy is the newest type of art therapy that uses the possibilities of information and communication technologies to overcome the consequences of traumatic events.
Masterclass of Ilze Burkovska Jakobsen
Ilze Burkovska Jakobsen
September 07 | 5:30 p.m. (Paris time)
Ilze grew up in the Soviet Union. She was an outstanding pioneer and had a great interest in World War II, which was called the Great Patriotic War when she was young. In her film "My Favorite War" (2020), the director critically reimagined her childhood using animation mixed with real photos and video clips from Soviet cinema. During her workshop, Ilze will share how she created this film and how animation enables a documentary reproduction of reality constructed from memories and eyewitness accounts.
Joanna Quinn Masterclass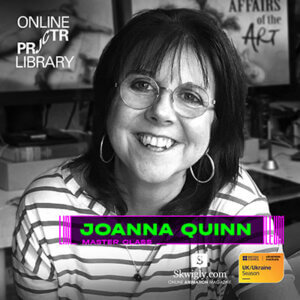 Joanna Quinn
September 08 | 4:00 p.m. (Paris time)
Joanna Quinn, whose acclaimed body of work includes the Oscar-nominated shorts Famous Fred, The Wife of Bath and her latest film Affairs of the Art, speaks with Skwigly Online Animation Magazine's Ben Mitchell at an exclusive talk in the part of the Linoleum Contemporary Animation and Media Art Festival. After achieving major success early in her career with her multi-award-winning debut film Girls Night Out, Joanna has since become an inspirational figurehead to many in the animation world through the work of her studio Beryl. Productions.
Burnout in creative work: how to prevent and overcome it
Halina Sasyn
September 08 | 5:30 p.m. (Paris time)
We are going to talk about identifying and activating values: awareness of one's place in a team; dealing with emotional states that burn and destroy us; dealing with oppressive thoughts and feelings; energy management skill for useful action during a prolonged war. Halyna Sasyn – practicing psychologist (cognitive-behavioral therapy, Schema and emotion-focused couples therapy). Member of the Ukrainian Association of Cognitive-Behavioral Psychotherapy, guest lecturer at "Krok" University. Co-founder and trainer of the training company D-Space. Facilitator of support groups for parents at the NGO "Angel's Care" and groups in the "Poruch" [Nearby] psychological project. Volunteer for the "Resilience Hub" platform for the psychological support of Ukrainians in times of crisis.
Uri Kranot's Masterclass
Uri Kranot
September 09 | 4:00 p.m. (Paris time)
Uri Kranot is an Israeli-Danish animator. Together with his wife Michelle, he creates short animated videos that reflect the political agenda in a deep and unusual way. During the workshop with the filmmaker, we will go through his entire creative journey, rich in experimentation with animation techniques. We will also talk about the birth of news thinking and how long it takes to release it in a short animated form, which can win over viewers around the world.
Introducing "Take Care of Yourself," an animated series about mental health during the war
Anastasia Falileiev, Kateryna Voropai
September 09 | 5:30 p.m. (Paris time)
In short videos, psychologists clearly explain the crisis situations in which Ukrainian men and women live and how to overcome them. Viewers will get answers to questions that have arisen every day since the full-scale war began: "How do I deal with the guilt that I am safe? » ; "What do you do when you lose control of yourself and the situation? » ; "How to calm a stressed baby? Simple coping practices are also featured in the series.
Burnout in creative work: how to prevent and overcome it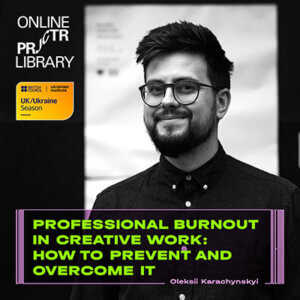 Oleksii Karachynskyi
September 10 | 1:00 p.m. (Paris time)
This conference will provide a definition of burnout and raise several important questions:
How to recognize burnout syndrome: 10 symptoms;
Burnout risk groups and main causes;
How to prevent repetitive burnout at work and overcome it?
Priit Pärn's master class. HOTEL E
Priit Parn
September 11 | 1:00 p.m. (Paris time)
Priit will talk about the creation of his film HOTEL E (1992). How he came up with the idea, the structure of the film, filling in the basic structure with events, solutions for the animation style and visual design as well as the description of the working process. The master class will be hosted by Ukrainian animation director Mykyta Lyskov.