TTG – Travel Industry News – New Agenda Seminar 2022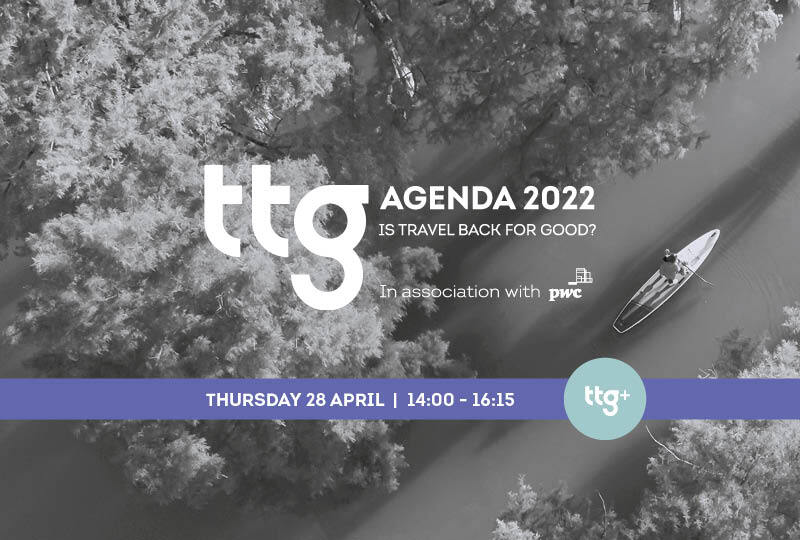 April 12, 2022by Sophie Griffiths
Is travel back for good? That's the question expert speakers answer at the latest TTG Agenda 2022 seminar, as we once again partner with PwC UK to produce an exclusive consumer and trade study examining attitudes towards travel by 2022.
The first four months of 2022 have seen soaring sales and bumper bookings as customers once again take to the skies. But the war in Ukraine, rising fuel prices and a significant drop in disposable income could further dampen demand. So how confident are industry bosses about the rest of 2022? And how can we better protect the industry from future crises?
The seminar is part of the Agenda 2022 series and will take place on the afternoon of Thursday April 28 at 2 p.m. It also includes a detailed report from PwC and TTG, which will be sent to all delegates after the event.
REGISTER TO PARTICIPATE HERE
The afternoon will begin with a presentation by David Trunkfield, Head of Hospitality and Leisure, PwC UK, exploring consumer and trade confidence in travel following the easing of travel restrictions, but as concerns about the cost of living increase.
It will be followed by a session entitled Soaring sales or falling demand? with industry bosses including Managing Director of Travel Counselors Kirsten Hughes, Managing Director of Titan Travel Andy Squirrell, as well as consumer expert Guy Anker, Director of Content and Operations, Wealth, at Future (company mother of Go Compare), offer their predictions for the summer of 2022.
The afternoon will end with a great interview with Michael Budge, head of Atol at the Civil Aviation Authority. On the occasion of the 50th anniversary of the CAA, he will discuss airport delays, the new consultation on Atol reform this summer and Atol renewals, among other issues, with participants invited to ask their own questions during the live Q&A session.
Join us to hear advice from some of the industry's top experts and ask your questions. Sessions will also be available on demand after the event – ​​and all delegates will receive an exclusive PwC report featuring the latest research findings.
The Agenda 2022 seminar series is open to all TTG+ members.
REGISTER TO PARTICIPATE HERE
Not a TTG+ member? Join from just £5 and access a host of benefits. Learn more here.