The media must stop letting press conferences be a joyful party for Labor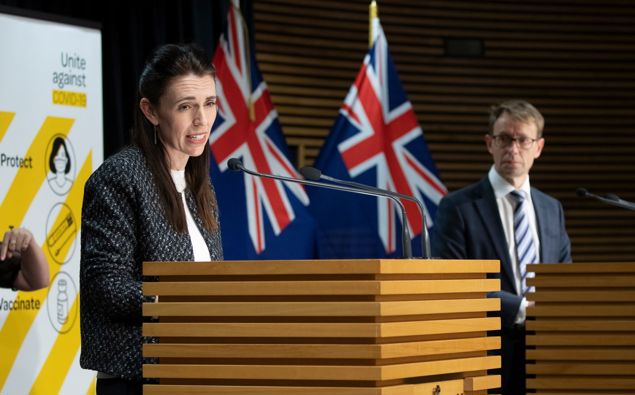 I said yesterday that I thought the Prime Minister would take the opportunity to knock on about two years of Covid and our response and of course like eggs it did. Does anyone still believe in it – as John Key aptly called it, "dog and pony show"?
Does anyone still subscribe to the PR pirouette and bullshit that spurts out of these press conferences? I mean, I know Jacinda's lovers, like my mom, will always – no matter what she does or says – applaud her with every word, but seriously, this is more than a joke.
Yesterday, we needed precise information. The media have come together, conscientiously and diligently, to hear this information and pass it on.
Radio stations interrupted programming to broadcast it live, newspaper websites carried it live, and what we wanted and needed was the information.
Two minutes of info. What we got instead was a self-indulgent nearly half-hour monologue from Labor patting each other on the back. He doesn't care.
Since when does the media tolerate this? Why do we agree? This government has taken so many liberties with the simple tradition of the press conference that it has turned it into a vehicle for electoral propaganda and frankly intolerable manipulation. It used to be that governments held press conferences for big announcements of national gravity and they cut to the chase because people are busy, time is precious and voters should not be fooled by publicity when the job is just to transmit information.
But this government has turned it into a kindergarten session, a great, prolonged sit-down moment of exaggerated expressions – sad face – happy face – and comforting words about how well we are all doing.
Puhlllase. We shouldn't get carried away. What if no media showed up, if there was no live stream, no cameras, no microphones, they just had to put out a press release? Surely that would focus the mind a bit. But we gave them that platform, which they continue to abuse, and we just sit there and take it. The media, busy with other stories to tell, sits for ages enduring a political conference that has no place in a "news" conference.
Just news would be great, save your spin and hyperbole for party talks.
The result ? They basically gave up everything. Warrants, passes, outdoor gathering size limits, indoor sweeping, it's all out the door. As much as the Rod Jacksons and the Michael Bakers will be beside themselves, it's time to bend the tent of fear.
So, what interests me the most is – where to go now? How many companies will be slow to adopt here and still ask you to scan because they're paranoid or don't understand the new rules? It's gonna be boring. How many unemployed mandated teachers will return? How many hairdressers? How many truckers? Will we see staff shortages in these areas being addressed – or have they already bailed out in other professions… or worse, overseas?
I hope this 'fresh start', as the Prime Minister has called it, will finally see a tiny bit of normalcy start to return.