Tarkio Tech offers theater workshops to students in the region | New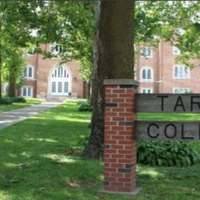 (Tarkio) — A pair of upcoming acting workshops are planned for KMAland.
From July 26-29 and August 1-5, Tarkio Tech will host the workshops in Tarkio and Shenandoah respectively. Events are returning after being suspended last year. John Davis, president of Tarkio Tech, says students will have the opportunity to improve their theatrical skills.
"We actually started three years ago at Tarkio Tech," Davis said. "It's a bit different because it really focuses on specific skills as opposed to setting up a performance and reading a script."
The workshops are led by the professional talents of Iris Seaman and Devin Preston. During the week, students receive feedback on their play and how to improve. The camp concludes with individual performances and a group program to showcase all that has been learned.
Summer workshops aren't Tarkio Tech's only big project. Davis says the school is constantly striving to improve and expand its courses for the benefit of the surrounding communities.
"It's challenging and it's also exciting, and I think the impact on communities is going to be profound as we move forward," Davis said. "These are very important careers, not only to fill jobs, but also to build businesses. Many of these young people, as they progress, will also build businesses in this field."
Also on the list of expansion programs for Tarkio Tech is a certified nurse aide program slated to begin in 2023. Davis says they are excited to begin offering more classes to students in the Shenandoah area in the future. also close.
Tarkio Theater Camp is open for students in grades 3-8, while Shenandoah Theater Camp is open for students in grades 6-12. The cost of registration is $100 per student, with a reduced rate of $50 per additional child for members of the same family. For registration information, call Tarkio Tech at 660-623-9071. You can hear the full interview with Tarkio Tech President John Davis below.