Takeaways from Jeff Hafley's press conferences ahead of Notre Dame game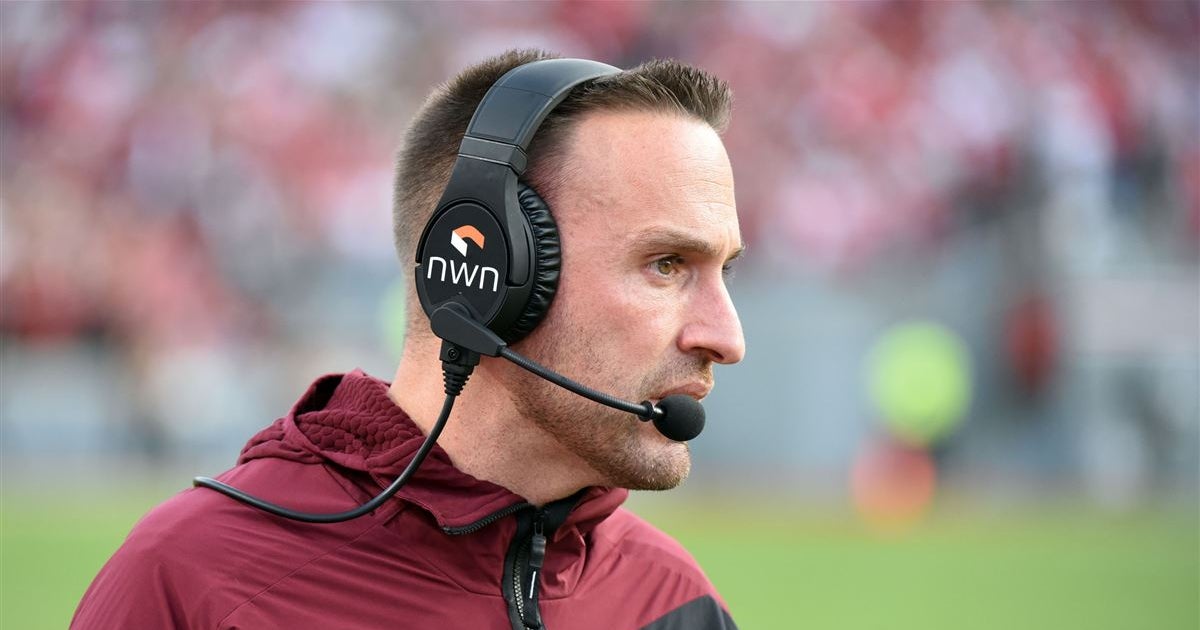 Boston College Head Coach Jeff Hafley spoke to the media on Tuesday and Wednesday as the Eagles prepare for their next game in the Holy War against the Notre Dame Fighting Irish. Here are some of the takeaways from his remarks.
1. It is possible that Phil Jurkovec could play. While many just assumed the quarterback Emmett Morehead will be the starter on Saturday, Hafley mentioned there's "still a chance" Jurkovec could see action against his former school. The Notre Dame transfer has missed the last two and a half games with a concussion and various injuries, including the back of his ribs and his knee.
2. There have been illnesses in the team this week. Hafley admitted on Tuesday that a number of players had missed practice due to a "high fever" and clarified on Wednesday that it was the flu. He didn't specify which players are sick — on Wednesday he said the number could be as high as a dozen — but did mention the offensive line could be a position that has been affected by the illness. Last season, Boston College was hit with the flu ahead of the season finale against Wake Forest, a game the Eagles lost 41-10.
3. Zay is going to blow up before the NFL Draft. When asked about Zay Flowers, Hafley said he was "all that is good about college football when there is so much wrong". Flowers, who broke BC career records for receiving, was invited to the East-West Shrine Bowl earlier this week. Hafley mentioned that NFL teams are going to fall in love with the NFL Combine wide receiver, and that he should be one of the best wide receivers taken in the draft.
4. Takacs returns to South Bend. A trio of former ND players/staff return to South Bend to take on the Irish. Already mentioned above, Jurkovec played Notre Dame in 2020 to no crowds at the Alumni Stadium during the COVID-19 year. But offensive coordinator John McNultywho was last year's tight ends coach at ND will return, along with ND's former tight end Georges Takacs. Hafley said Takacs has struggled with injuries all season, with a sprained ankle earlier which he aggravated shortly after. He mentioned getting close to 100% and being vital for the passing game, mentioning some of his key holds against the Wolfpack and his role as a blocker.
5. Michael Mayer — danger, danger. The big name to watch on Saturday is the tight end Michael Mayer, the Fighting Irish leading receiver with 54 catches for 647 yards and seven touchdowns. Hafley called the future first-round pick a "game changer." "I think their tight end is the best in the country and will be an extremely high draft pick," he told the media. "He seems to be the heartbeat of their team." Mayer, has a 90.4 rating on PFF, the nation's number two tight end.
You can watch Tuesday's full press conference below: