South Haven Area Chamber Hosts Workshops for Aspiring Entrepreneurs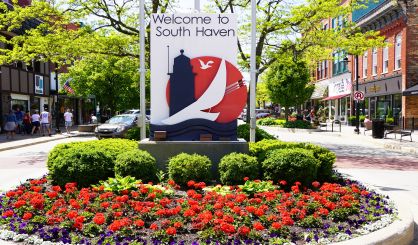 The South Haven Area Chamber of Commerce is partnering with the City of South Haven and Lake Michigan College to offer a new program to help budding entrepreneurs and small business owners. Chamber director Kathy Wagaman told WSJM News South Haven Economic Development 2022 will include a series of workshops for those who want guidance when it comes to starting a business.
"We work hard to encourage business leaders, entrepreneurs to step up and take the leap if they are ready to start their own business, and this series of workshops aims to help them learn what they need and how to approach that process in a way that's carefully thought out and it's just a great way to know if you're ready to kickstart that," Wagaman said.
Wagaman says South Haven has recently seen an increase in new businesses, she believes in part because of the pandemic. The new program will include three workshops with experts who can talk about navigating the early stages of business ownership. The first workshop will be held March 29 from 6-8 p.m. at Lake Michigan College's South Haven campus. Others will be at the same location on April 14 and 21. Anyone interested in attending can register by calling the South Haven Area Chamber of Commerce.