Sinclair Bay area residents invited to get creative with workshops at Keiss, Reiss and Staxigoe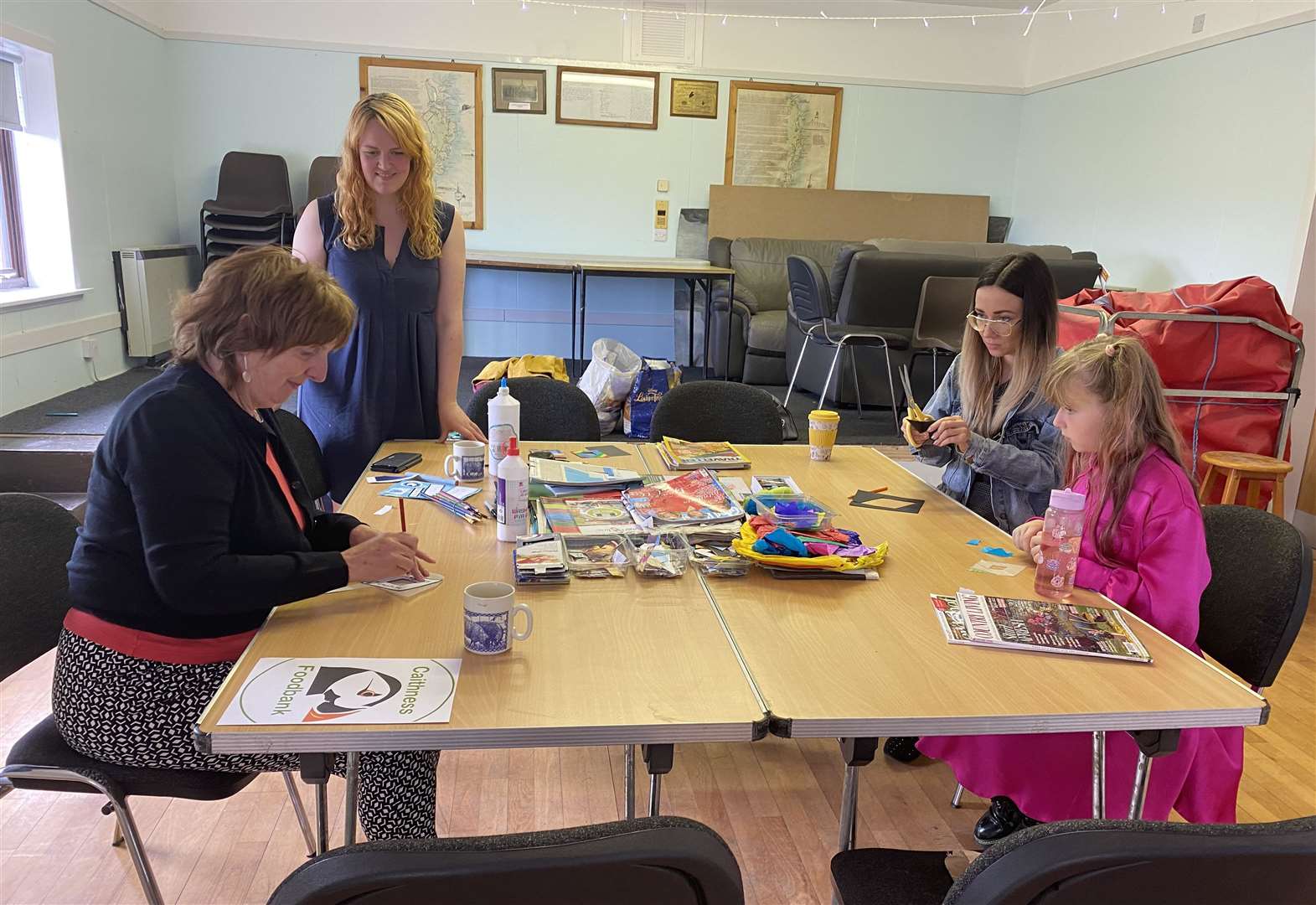 Local artist Shelagh Swanson is hosting a number of workshops this month as part of her residency with Sinclair's Bay Trust.
She started a group – Sinclair's Bay Creatives – for anyone living, working or connected in the area to discover or share their creativity and learn new skills. Shelagh would like everyone to get involved, whether they are interested in visual arts, crafts, photography, poetry or video.
The group has a Facebook page and holds regular get-togethers where members can get together, learn new skills, collaborate, or just chat with like-minded souls.
Shelagh got her Safe Harbor-themed residency off to a great start in May, working on a collaborative community art piece called Safety Net, which celebrates what makes the Sinclair Bay area a safe place to live.
The theme will be continued in the free workshops this month, where the artist will share his skills with the group. Those interested are invited to dive in and attend one or two events, or attend several activities at the various sites.
Shelagh explained, "Although these are all technique-based courses, we will discuss the theme of the Safe Harbor residency, and participants will be encouraged to create and develop work in response to it."
Around 80 diamonds have already been made for the Safety Net project and once the piece is completed it will be transported to various locations in the Sinclair Bay area, including visits to some of the groups that participated.
Shelagh, who loves being back in Caithness, hopes the finished piece will be a lasting legacy for the region. "There's so much going on in Caithness," she said. "I really feel there's a lot of investment in the community here. One of the reasons I wanted to do the residency was to bond."
The series of workshops, suitable for beginners or those who already have artistic experience, take place in the party halls of Staxigoe, Keiss and Reiss. There are safety net themed sessions, introductions to printmaking, expressive painting techniques and a sea glass/sea plastic mosaic course.
Materials are provided, but for mosaic sessions, Shelagh encourages people to collect plastic from local beaches and bring it to class.
The workshops started this week, with the Safety Net theme continuing. The first session was held in Keiss on Wednesday afternoon, and another in Staxigoe on Thursday, which was attended by a number of local residents.
Next up is an introductory printmaking session at Staxigoe on Sunday from 10:30 a.m. to 1 p.m., followed by an expressive painting techniques workshop at the same venue on Tuesday from 2 p.m. to 4 p.m. with a sea glass mosaic class /plastic on Tuesday July 26, from 12 noon to 2:30 p.m.
Events at Reiss begin with an expressive painting techniques workshop on Wednesdays at 9 p.m., followed by an introductory printmaking session on Thursdays from 4:30 p.m. A sea glass/plastic mosaic class will be held on the evening of Thursday July 28th and a Safety Net workshop will be held on Sunday July 31st from 2-4pm.
An introductory printmaking workshop will also take place at Keiss on Thursday evening, starting at 9pm, followed by expressive painting techniques on Wednesday July 27 and a sea glass/plastic mosaic session on Friday July 29.
Additionally, Keiss Beach will host a beach plaster casting workshop on Sunday, July 24.
To book, email [email protected] or visit www.shelaghswanson.com/safeharbour for more information.
---
Do you want to react to this article ? If yes, click here to submit your thoughts and they may be published in print.
---