Simone presents and leads workshops on the first day of theater for teachers in two counties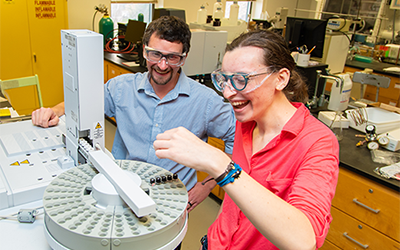 Faculty Spotlight
Dr. Scott Simpson,
associate professor of chemistry at Saint-Bonaventure, received a prestigious CAREER grant from the National Science Foundation of $544,892 to support his research proposal entitled "Investigation of the Molecular Plugging Effect for Potential Hydrogen Storage". This award is considered the most prestigious award given by the NSF to early career teachers.
Read more ""
---
Spotlight on alumni
Jessie Briggs Joyce needed four visits to Saint Bonaventure University before she decided to attend. Today, it takes less than two seconds for the 2013 graduate to tell you that she made the right choice. During her time at SBU, Briggs Joyce forged bonds with faculty and fellow students and found strengths that she continues to draw on. In May 2019, she earned a doctorate in social psychology from Temple University and is now an assistant professor of psychology at Syracuse University.
Read more ""
---
Spotlight on Students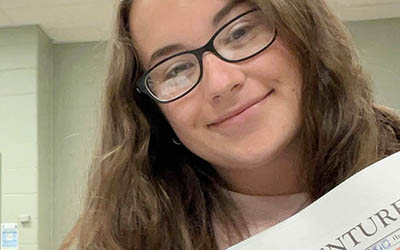 Major in Journalism Cassidey Kavathas didn't want to come to St. Bonaventure, but her mother encouraged her to attend Communications Day as a high school student and take a campus tour. Well, his mother was right. St. Bonaventure was more welcoming than any campus she visited, and she felt like part of the Bonaventure family even before she enrolled.
Learn more >>