Seminar on Integrating Knowledge on Sexual Abuse and Intimate Partner Violence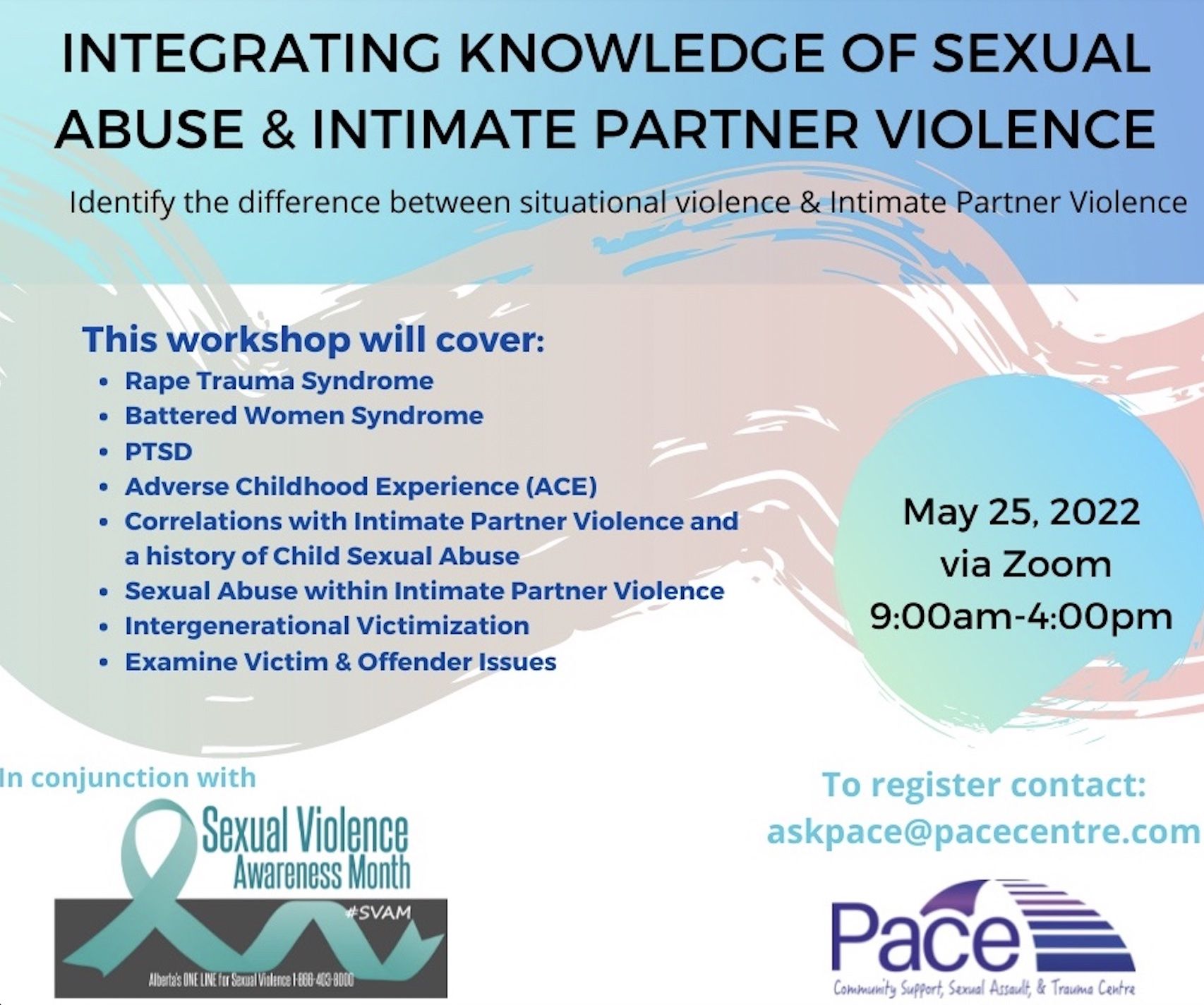 Content of the article
The Pace Community Support, Sexual Assault & Trauma Center will host the Integrating Knowledge of Sexual Abuse and Intimate Partner Violence Seminar on Zoom on May 25 from 9 a.m. to 4 p.m.
Content of the article
Topics featured include Battered Woman Syndrome, Rape Trauma Syndrome, PTSD, Negative Childhood Experience (ACE) and examining the relationship between domestic violence and child sexual abuse, intergenerational victimization and examination of victim and offender issues.
Those interested in registering can contact [email protected]
Jacqueline Aitken, executive director of Pace, will present the material at the seminar. She has been with Pace for over 30 years and was a founding member of the Board of Directors.
"It is now very clear from research done in the late 1990s that if we don't deal with violence and sexual abuse, we are going to get mental health and physical health problems forever. Preventing mental and physical health problems is about addressing sexual and physical abuse," aitken mentioned.
She added that the online workshops have been useful for the communities.
Iit is important to be aware of the differences between intimate partner violence and situational violence since intimate partner violence involves beatings. This is a pattern of abuse, said Aitken.
"There are things that, if they happen in the relationship, make it more deadly. One is choking. [Some others include] violence when the person is pregnant [and] the abuse of animals. In terms of intimate partner violence, the two most vulnerable times for the victim are when she is leaving and when she is pregnant.
Aitken added that education on these issues is increasingly common, but is often downplayed. In order to help communities, these situations must be addressed, which, in turn, will reduce mental illness and addiction.
More information about the rhythm can be found here.