Self-defense seminar held at the local library | New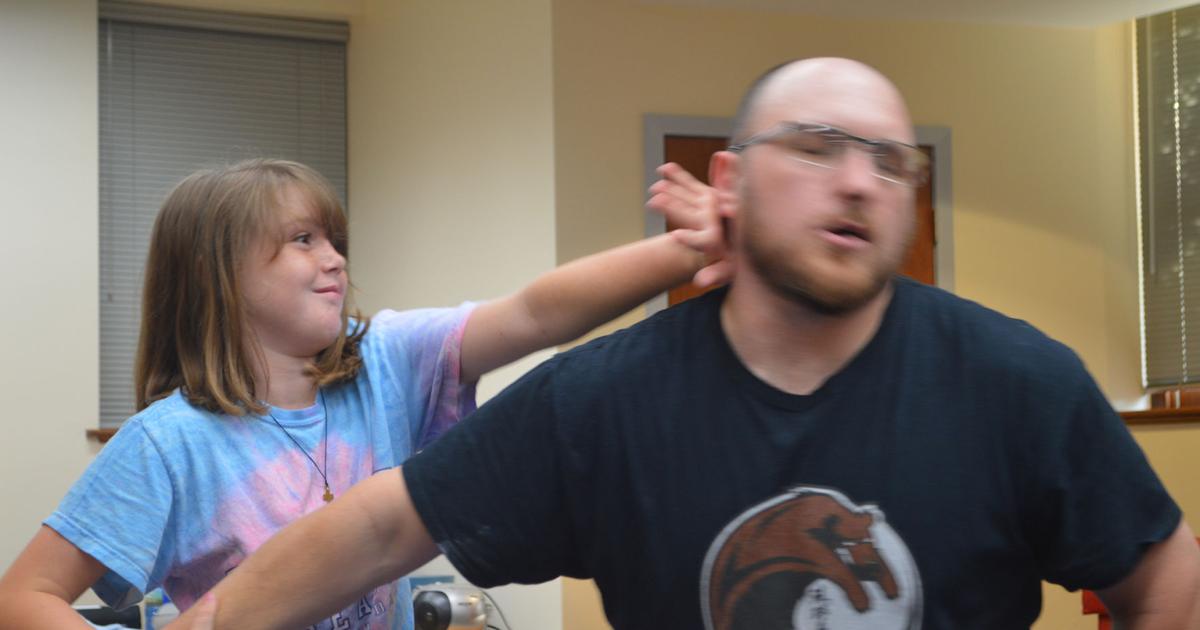 ROCKPORT – Master Eric Elliott hosted a free self-defense seminar at the Spencer County Public Library in Rockport on Thursday, June 2. Elliott is the owner and head instructor of the Elliott Kyusho-Jitsu Martial Arts School in Boonville.
Elliott has studied martial arts for 30 years. He started teaching and founded his own school because he believes in the importance of transmitting knowledge to others.
His mission statement for Elliott Kyusho-Jitsu is "our mission is to provide fun and educational martial arts training to anyone who seeks it".
During the seminar, participants had the opportunity to learn different self-defense techniques in a practical and fun environment. One technique participants were able to do with Elliott's instructions was to hit a target.
Elliott explained that striking techniques such as kicking and punching are gross motor skills. Participants had the opportunity to hit a target and learn the techniques of hitting a target with the correct defensive hand placements and where to aim their punch.
Throughout the seminar, Elliott took the time to show the group different self-defense techniques and practice what they learned.
Elliott asked the kids a variety of questions to get them thinking about different self-defense techniques. He explained that the techniques the children learned did not teach them how to hurt others but taught them how to protect themselves.
Teaching self-defense seminars and teaching her classes are also methods to help children and young adults with their confidence levels. He explained that in the space of a one-hour seminar, you can see the confidence level of attendees increase by 110%.
"That's why I do it," Elliott said.
Elliott thinks it's important to travel to different parts of the region to give children the opportunity to learn self-defense and different techniques, and to have fun while doing it.
During the seminar, participants receive a leaflet with the different courses offered by Elliott at Elliott Kyusho-Jitsu. The Little Warriors martial arts program is a program that Elliott developed himself in 2020. This program is intended for children aged four to seven.
Elliott also offers Okinawan Karate for ages eight and up. The Kyusho-Jitsu program is a private course that teaches students the PinPoint method.
Elliott Kyusho-Jitsu is located at 942 W Main St., Boonville. The phone number 812-639-9090. To see upcoming self-defense seminars or learn more about their programs, follow their Facebook page at
https://www.facebook.com/pages/category/Martial-Arts-School/Elliott-Kyusho-Jitsu-236474743480819/