Ruby Walsh Among Stellars on Panel at ITBA Future of Obstacle Racing Seminar | Horse racing news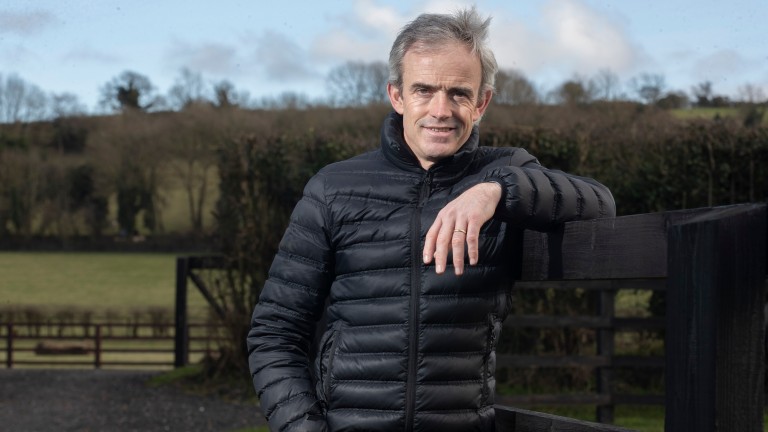 Patrick McCann (racingpost.com/photos)
" title="Ruby Walsh: Among a panel of stars for an ITBA seminar on Monday" class="js-imageLoader" data-at-xn="https://www.rp-assets.com/images/news/ 2021/ 02/27/88847-medium.jpeg" data-br-n="https://www.rp-assets.com/images/news/2021/02/27/88847-medium.jpeg" data-br -m ="https://www.rp-assets.com/images/news/2021/02/27/88847-large.jpeg" data-br-w="https://www.rp-assets.com/images /news/2021/02/27/88847-large.jpeg" data-br-xw="https://www.rp-assets.com/images/news/2021/02/27/88847-large. jpeg" onclick="return false;">
Ruby Walsh: Among a panel of stars for an ITBA seminar on Monday
Patrick McCann (racingpost.com/photos)
Ruby Walsh is part of a stellar panel at the Minella Hotel on Monday for a debate on the future of Ireland's national breeding and hunting industry hosted by the Irish Thoroughbred Breeders Association.
The seminar will cover a wide variety of issues in Irish racing and join Walsh for what promises to be a lively discussion with fellow ITV pundit Kevin Blake, expert and popular breeder Jane Mangan, founder of p2p.ie and commentator on RTE Richard Pugh and successful breeder Frank Motherway.
ITBA General Manager Shane O'Dwyer expects an engaging few hours and encourages crowd participation.
O'Dwyer said: "The Irish National Hunt breeding and racing sector is currently in a healthy position. The strength of recent sales, the dominance of Irish breeds at major festivals and the continued success of the program Weatherbys ITBA Fillies bonuses are all positives.
"As in all industries, however, we need to analyze, plan ahead, highlight challenges and maximize opportunities. Looking at the changes and developments in National Hunt breeding and racing over the decade, the ITBA looks forward to a highly engaging seminar and encouraging participation from participants with a view to actioning tangible recommendations."
Doors open at 3:30 p.m. on Monday and the seminar starts at 4:30 p.m. Attendance is free and you can register by emailing Una Tormey at [email protected] or calling the ITBA office on 045-877543. A dinner will be offered after the event.
---
Download the free Racing Post app for maps, forms, predictions, in-bets and to watch the races live. Download for free at racingpost.com/mobile or search for the Racing Post app
---
FIRST PUBLICATION AT 5:00 PM, APRIL 2, 2022