OUTDOOR NEWS: Outdoor education workshops planned for this spring and summer | Sports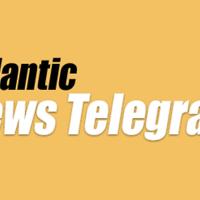 The Iowa Department of Natural Resources (DNR) is sponsoring workshops for K-12 and early childhood educators on Iowa Outdoor Activities this spring and summer.
A self-guided online Project WILD, Aquatic WILD, and Project Learning Tree module for K-12 teachers, naturalists, and other educators is available January 18 through February 28. Registration is open until February 18. Participants will explore the three nationally awarded activities. guides. Materials are aligned to NGSS and other Common Base Standards. At the end of the required activities, participants will receive the three teaching guides.
A Field Investigations Workshop using Project WILD, Aquatic WILD, and Project Learning Tree for teachers, naturalists, and other K-12 educators is scheduled from 8 a.m. to 4 p.m. July 19-20 at Kent Park in Oxford. Find out how outdoor projects, exploration, and field investigations provide relevant learning opportunities for students that support STEM-based learning. Trainers will work with educators to integrate activities from these resources into inquiry-based learning units and to conduct real field investigations with their students.
Outdoor inquiry workshops for young learners for early childhood educators are scheduled from 8:00 a.m. to 4:30 p.m. on July 12 and 13 at Springbrook State Park, north of Guthrie Center. Provide an early foundation for your students with a collection of activities written by educators and wildlife professionals and reviewed by early childhood education experts. Participants will make and take away outdoor learning kits.
Iowa educators can get a license renewal for all three courses. Register for the above Outdoor Education courses through the AEALearning website at https://aealearning.truenorthlogic.com/. You will be asked to create an account if you do not already have one. After logging in, enter "Project WILD" in the course search to find registration information for each course.
Additional Outdoor Learning Opportunities Iowa State University Extension offers Growing Up WILD training for early childhood professionals that includes continuing education credits through the Iowa Department of Public Health. Visit the Iowa State University Extension and Outreach website (www.extension.iastate.edu/humansciences/grow-up-wild) to find a class.