New memory workshops with Pam Bernard available | Community News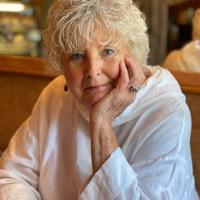 WALPOLE, NH — Well-known author and writing mentor Pam Bernard will turn the deep exploration of experience into compelling, compelling storytelling in a thought-provoking series of writing and reading workshops.
New sessions of the eight-week workshop begin this week. One-day Saturday workshops are also available from December 3rd.
This workshop is not a competitive sport. Each member is encouraged to engage at their own pace and comfort level. Participants explore the genre to learn the ground rules of non-fiction, experiment with different approaches to making the personal universal, and develop an authentic voice to bring their story to life.
As Vivian Gornick says, "Penetrating the familiar is by no means a given. On the contrary, it is hard work. Unlike any other mode of writing, a memoir requires a kind of honesty that cannot be faked or fabricated. On the contrary, a successful narrative will arise from raw experience but will transcend that experience by virtue of, and in direct relation to, the writer's willingness to honor his life.
The mediocre memoir is one in which the writer cannibalizes experience with the intention of sensationalizing or being content with mere recollection of past events. Because something happened doesn't make it worthy of inclusion. A good memoir is one that reveals a writer who undertakes the task of self-examination in order to shape memory and experience. And it is the honest undertaking of this difficult task that will ultimately move the reader. A good memoir explores the events or moments that made the writer who she is and who she was along the way to the adult narrator who took over the story.
Every writer owns what happened to them, and that includes what they remember. Nobody else can claim that. As William Zinsser says: "No one has a monopoly on the common past". But it's what we do with those memories that inspires memory. The search for perfect recall encourages a writer to be a transcriber rather than a storyteller. Revel in the moment memory becomes history.
Pam Bernard is the author of four books, the most recent being a verse novel titled Esther. She is also a painter, editor and writing coach. She holds an MFA in Creative Writing from Warren Wilson College and a BA from Harvard University. His awards include grants from the National Endowment for the Arts and the Massachusetts Cultural Council. Nimrod, Cimarron Review, and Valparaiso are among the many literary journals that have published his work.
Pam can be contacted at [email protected] or by visiting www.pambernard.com or call for more information at 603-756-4177.