Madison's cartoonist shares the joy of comics with children at workshops | Madison Eagle News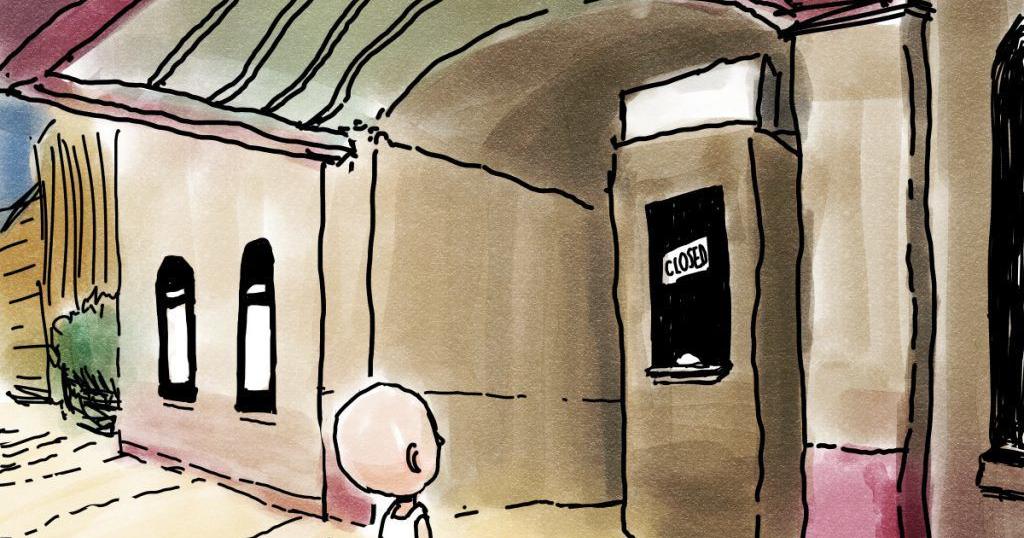 MADISON – Cartoonist Greg "GR" Lear grew up reading Marvel comics and learning about superheroes like an ordinary kid.
Except that he never came out of it as an adult.
A Madison resident, he presented one of his workshops at the Kemmerer Library in Harding Township on Thursday, February 17.
"I grew up loving newspaper comics of 'Calvin and Hobbes' by Bill Watterson and 'Garfield' by Jim Davis," Lear said. "I read monthly comics like 'Uncanny X-men' in the 1980s from the age of 10 through high school. When I started reading comics regularly again in the late 1990s, there had been a growth of creator-owned and self-published comics that appealed to me that weren't about superheroes.
A self-taught artist, Lear said he works in both traditional and digital media to create stories. However, it was not until 2014 that he began to self-publish his work as a professional cartoonist. He took a liking to stories that weren't just about superheroes, but rather a sense of wonder.
"Life amazes you," Lear said. "How do you live life without wondering? »
Besides publishing, Lear also started teaching comic book workshops during the COVID-19 pandemic to connect with friends and give their kids a chance to learn more about comics. Workshops are held almost every week for children, which takes an hour to prepare and then present.
He held one of his workshops at the Kemmerer Library on Thursday for children in grades 1 through 6 accompanied by a parent or guardian. The children practiced drawing and received exercises with basic tools for an hour, he said.
"I started out teaching comics to my friends' kids during the pandemic," Lear said. "I was a guest artist at the Long Branch Foundation, where I taught comics. The pandemic has made most programs online, even for libraries.
Lear, who grew up in Union and Elizabeth, also inspires comic book storytelling for children in classrooms, where he teaches swimming full-time as an instructor and teacher's aide at a school for children with autism.
"I appreciate the opportunity to combine my passions for teaching and comics," he said. "I'm even sometimes able to teach my students who love manga and anime a little about comic book storytelling."
A 1996 graduate of Rutgers University, Lear focused on engineering and ceramics, while reading comic books in his spare time. He liked the engineering and problem-solving aspects, he says.
"You have to be imaginary to be an engineer," Lear said.
Unlike the '80s, when Marvel and DC comics mostly ruled, in the late '90s comics began to take on their own form of development by independent artists, like the "Teenage Mutant Ninja Turtles," he said. he declares.
Lear said he was inspired and wanted to work and connect with children. He started producing short comic strips for a college newspaper, and his attempt at one of the first projects called "The Angel of the Swamp", inspired by the Great Swamp National Wildlife Refuge, didn't go over so well.
Nevertheless, he started doing mini-comics instead for different publications for all ages.
"It's a part-time passion project for me, especially for the kids," Lear said. "For children who struggle with reading and can use pictures to tell stories, comics can be very helpful. They create their own world from their imagination. I specialize in the comic book medium and it forces readers to participate in reading comic books. Readers decide for themselves and take their time to do what they want with comics," he said.
"I wouldn't want to spoil anyone's interpretation of what that means."
He said he is inspired by artists like Canadian artist Jeff Lemire and Italian artist Gipi.
Lear also draws inspiration from New Jersey artists, who also create their own comics, including "Hope" by Claire Connelly and the "Dead-Horse" comics by Phil Sloan and Eric Grisssom.
Connelly's exposure of her work in New Jersey, where she told her own stories, confirmed a career in comics for Lear, who decided to pursue it at this time inspired by it.
Lear has produced published and unpublished works, including a published two-page poetry strip titled "Stay," in "Stay Salty: Life in the Garden State," an anthology of NJ stories. He also painted a comic strip titled "A Story of Hope," as part of Madison's "Museum of Early Trades and Crafts" Sidewalk Art Show which will be on display through Feb. 22.
One of his previously unreleased works "The Plunge" created with mixed medium and watercolor pencils, reflects on a new story ending scene, where having a satisfying ending mirrors the first panel. The comic shows specific details of a swimmer preparing to dive into the ocean, and the color red slowly covering his body as he fully enters the water.
Lear, who has a small nook in his studio with a drawing board, uses traditional tools to create some of his pieces, including Uni Ball Vision Fine in black, Aquash refillable brush with diluted Sumi ink, brush pen from Pentel pocket, watercolor paper with pencil colors and mixed media paper. He also creates artwork with computers using the Wacom Intuos touch pad and Clip Studio Paint.
Another cartoon, which is one of Lear's favorites, titled "No Summer Movies", is a simple cartoon about the closing of the local Madison Theater, showing the lost expressions of a young boy staring at a closed door of his local theatre.
"There's a storytelling element to the sea comic," Lear said. "I liked doing the colors and I'm a swimmer, so I like the water."
Lear, who has a free monthly comics newsletter, produces mini-comics and comic strips that sometimes range from one to eight pages, while he prepares pitches and works on them daily with an image in mind. This image is converted to a three-by-five card in a rectangular shape. He practices every day drawing from life experiences and trying different methods,
"Some people are waiting for inspiration to hit and hold on, for me I just start drawing and struggling all the way through," Lear said. "I try to imagine while I think, just start by writing or drawing."
Lear's recommendation for anyone interested in creating their own comics is based on the teachings of Frank Santoro. He advises starting with a short comic book story, perhaps a single page, then drawing one of the ideas as a picture on a blank 3×5 landscape card.
"Your character could be in one action, one location," Lear said. "Who, what and where in a single image. Then start drawing new maps that capture the moments before and/or after. Build your story one image at a time.