Local seniors can enjoy free workshops and activities on Senior Appreciation Day | New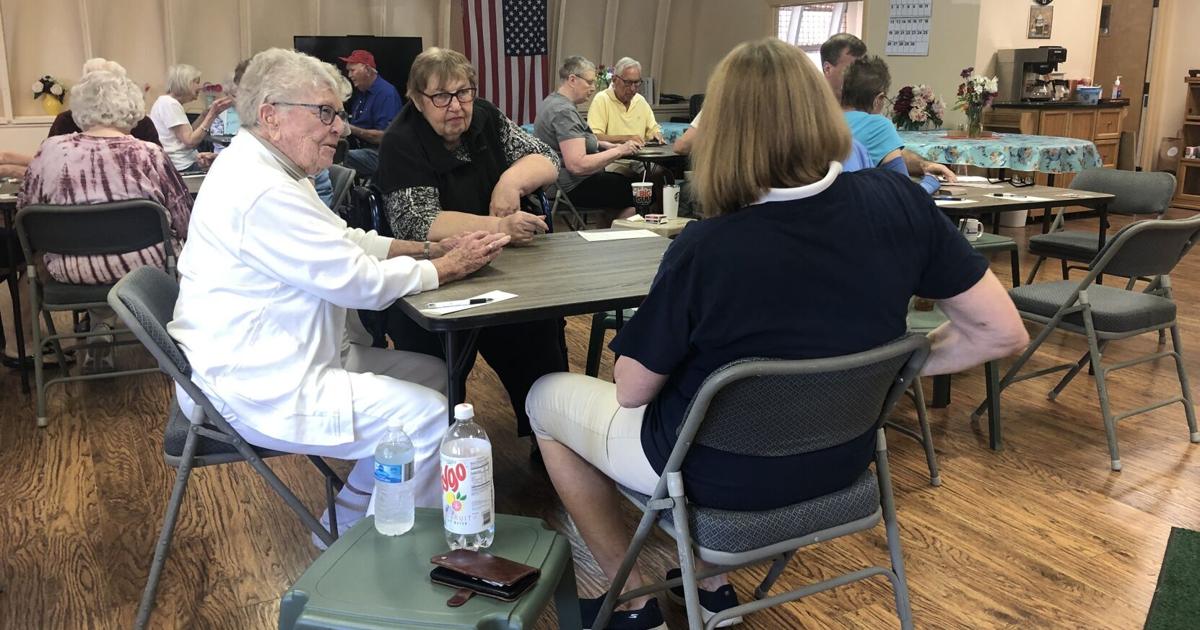 CADILLAC — Seniors in Wexford and Missaukee counties can participate in a variety of workshops, group activities and live music during this year's Senior Appreciation Day program.
The Senior Networking Advocacy Group (SNAG) is hosting the event Thursday, July 28 from 9 a.m. to 3 p.m. at Mackinaw Trail Middle School. Senior Hospice of Michigan advisor Margo Jacobs said SNAG has coordinated an annual celebration of Senior Appreciation Day for about six years, and this year's program is expected to draw about 300 seniors from the region.
Jacobs said Senior Appreciation Day is about education. As older people continue to age, she said it was important for them to be empowered to make wise choices and understand the impact they have on their own lives and the lives of their loved ones.
Life is unpredictable, but Jacobs said many people feel like they'll live forever, leading to a lack of preparation for their final years. If they don't have an advanced care plan in place, it can cause undue stress in the long run.
"I'm also a navigator for Hospice of Michigan, and I deal almost daily with patients and families who are dealing with, you know, mom fell; she is now in rehab; we don't know if we can help her when she gets home," Jacobs said.
The information for planning aging is there, but Jacobs said bringing it together under one roof makes it much more accessible. And it gives seniors the opportunity to have fun too.
Thursday's program will begin with a performance by local musicians Bill Jones, Dave King and Gene Zwolak from 8:45 to 9:30 am At that time, seniors in attendance can also sign up for workshops of their choice. The workshops and activities available have been divided into three distinct sessions from 9:30 a.m. to 10:15 a.m., 10:30 a.m. to 11:15 a.m. and 1 p.m. to 1:45 p.m.
Session 1 options include: Benefits for Veterans, Smartphone/Personal Device Tutorial, Insurance Tune-Up Time, Baking with Goldie, The Power of Stretching, Balanced Diet with Vitamins and Minerals, See the world on a budget with the Cadillac Senior Center, Estate Planning 101 and who are you going to call?
Session 2 options include: Tips for Aging Safely at Home, Smart Phone/Personal Device Tutorial, Unique Dating for Seniors, Simplified Health Care Guidelines, Home Cooking air fryer with Rae and Nikki, medication management made easy, funeral pre-planning, crafting with Cardinal Creations, and Understanding Personal Injury Protection (PIP).
Session 3 options include: Parkinson's Support Group, Tea Party with the Herb Society, Spark in the Dark, Switch Cadillacs with Mayor Filkins, Too Much Stuff? Conquer Your Clutter, Cooking with Goldie, Solving the Long-Term Care Puzzle, DRUMS ALIVE w/Diane Patterson (starts at 1:30 p.m.), and Volunteer Options.
In addition to the session activities, there will be a free lunch at 11:30 a.m., a brief presentation from SNAG, and the Absolutely Fabulous Style Show, which features several local models dressed by Susan Jensen and Absolutely Fabulous Resale.
With a continuing shortage of caregivers, Jacobs said the need to connect older people to institutions appropriate for them and their situations has grown enormously. Each year, SNAG's Board of Directors meets to plan three to five seniors' events to fulfill its mission to act as a resource for seniors in Wexford and Missaukee counties. Jacobs said hosting a senior appreciation day is just one way to do that.
"It's a different way of navigating and trying to get people to be proactive in their thinking, when it comes to caring for the people they love," she said.