Local Church Hosts Active Shooting Seminar | New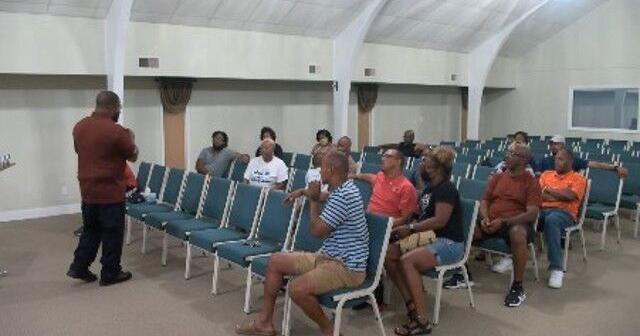 Discussions centered around mass shootings and gun violence have been a hot topic across the country, including here in northern Alabama.
The Gods Love Covenant Church in Decatur has held what they say is a very vital and needed Active Shooting Seminar.
"People just want to destroy lives," church overseer Carl Willingham said.
"When you can go into schools and kill innocent children, there's definitely a need for that kind of training," he said.
Willingham says this training is to teach and prepare people for what to do if they are caught in an active shooter situation.
He says it's more important now than ever, as times have gotten increasingly worse.
"It's very different from what I remember when I was a kid. I mean, people now seem like there's no fear or nothing," Willingham said.
According to Gun Violence Archive, there have been 378 mass shootings this year.
The deadliest was in Uvalde, Texas, where 19 children and two teachers were killed in May.
Willingham is sure to share the vital tips he learned at this seminar with his young grandchildren.
"Everything they hear at school, if they hear all that stuff to pass that information on to somebody else," he said.
Officer Nadis Carlisle led the training. He has 40 years in law enforcement.
He says if you see something, say something because in most cases there are signs before a mass shooting happens. He says that by speaking up, you could save lives.
Carlisle says in an active shooter situation, run, hide, or fight.
"If you find yourself in that situation and you can run, that's really the best thing to do is evacuate the scene," Carlisle said.
"If they're a little too close but they're not on you right now, then you can decide to go into an office building or an office and hide," he said.
"The last option is to fight and that's the last resort. But, if you choose that when you have to give your all and you have to use all the weapons available. Anything. That's not the he is time to play well," Carlisle said.