Last chance to register for today's innovation seminar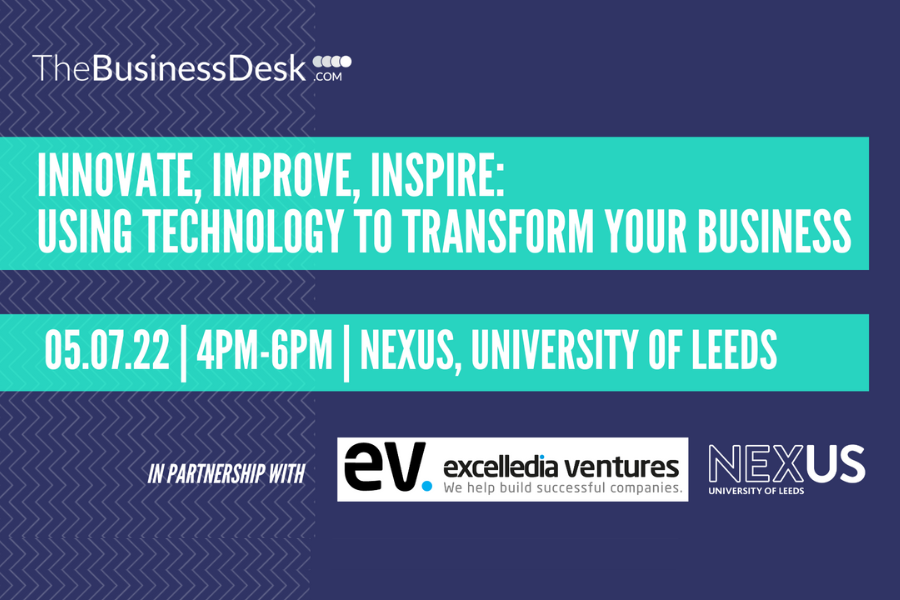 Former Apple CEO Steve Jobs once said, "Innovation is the ability to see change as an opportunity, not a threat." Excelledia Ventures is on the hunt for the next big (or small) up-and-coming idea/business from Yorkshire with its Innovation for everyone, everywhere dezign space contest.
On the occasion of the launch of TheBusinessDesk.com competition in partnership with Excelledia brings together experts from across the region to discuss what is already happening here, share their own innovation journeys, and highlight why innovation and disruption must be fostered across sectors at a special event at Nexus this after -midday.
Attendees of this afternoon event (4-6pm) on July 5, hosted at The Nexus in Leeds, will hear from a number of speakers including Andrew Wright, Chairman AW Hainsworth and Chairman of the Innovation for Leeds City Committee Region ; Richelle Schuster, Head of Innovation at Leeds City Council; Matt Robinson, Head of Nations and Regions at techUK, Gary Woodhead, Curveblock Co-Founder; Barry Singleton of Nexus and Mark Burns, MD at Excelledia, and others to be announced soon.
Alongside the discussion, Excelledia representatives will be on hand during the networking sessions to share more information on how to submit an idea to its Dezign Space platform, with the team making it clear that they "want to hear from anyone with a great idea for a digital business". !