Laneway Homes: Burnaby Hosts Housing Choices Workshops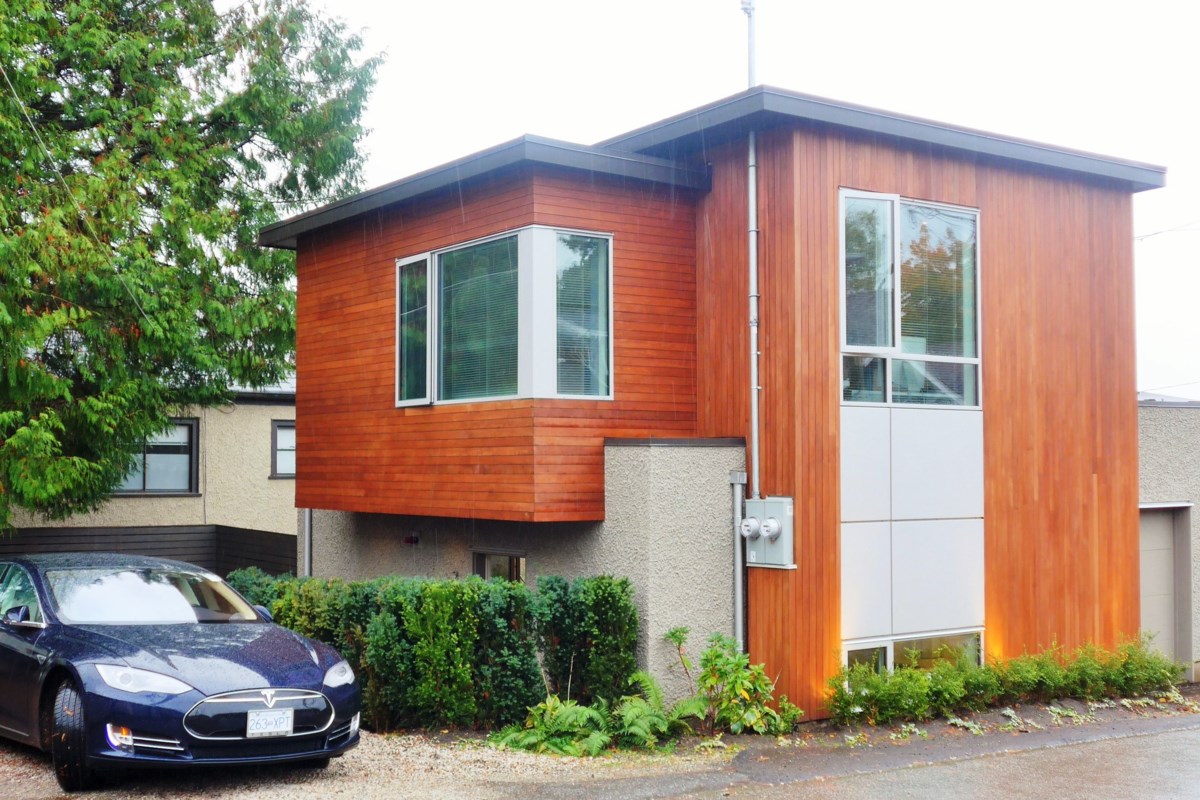 The City of Burnaby is hosting public online and in-person design workshops on laneway homes and second suites in semi-detached homes.
Share your experiences and express your knowledge about the the future of back alley housing in Burnaby in a series of workshops later this month.
The city is hosting public design workshops for those interested in sharing their thoughts and learning more about two new housing options in Burnaby: lane homes and accessory suites.
The city is hosting online and in-person sessions for residents to share their ideas.
In groups of eight, participants can share their experiences, share their preferences, and consider design options for infill housing.
No design experience or knowledge of the housing choice program is necessary to attend the workshop.
If you just want to learn, drop by an open house on Wednesday, June 22 at the Bonsor Recreation Centre, running concurrently with the in-person workshop, to review the display boards and chat with the team about choices for lodging.
Walk-in participants will be invited to share their feedback after the workshop from 8-8:30 p.m.
Babysitting and light refreshments will be provided.
The city will also host two online workshops in facilitated groups of eight to 10 people with a format similar to the in-person workshops.
For industry professionals, the city is also hosting a two-hour Zoom workshop for those with experience planning, designing and building small-scale housing.
The public workshops are taking place after city staff released a poll showing strong support for new housing alternatives in Burnaby.
Public workshop on housing choices in person
When: Wednesday, June 22, 6 p.m. to 8:30 p.m.

Where: Bonsor Recreation Center (6550 Bonsor Avenue)

Cost: None, Register online (Registration deadline: June 21)
Walk-in accommodation options open house
When: Wednesday, June 22, 6:30 p.m. to 8:30 p.m.

Where: Bonsor Recreation Center (6550 Bonsor Avenue)

Cost: None
Public online housing choice workshops (Monday)
When: Monday 27 June, 5.30-7.30 p.m.

Where: Online via Zoom

Cost: None, Register online (Registration deadline: June 26)
Public online housing choice workshops (Wednesday)
When: Wednesday June 29, 5:30-7:30 p.m.

Where: Online via Zoom

Cost: None, Register online (Registration deadline: June 28)
Online Industry Workshop for Professionals
When: Monday, June 20, 2 p.m. to 4 p.m.

Where: Online via Zoom

Cost: None, Register online (Registration deadline: June 19)