ILO welcomes China's decision to ratify 2 forced labor conventions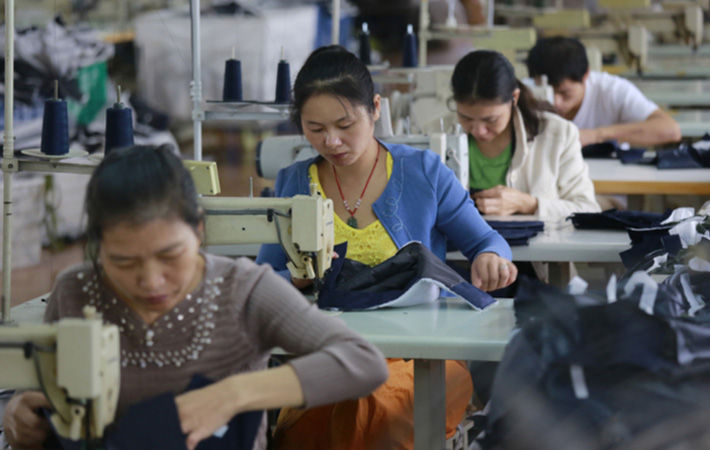 the
International Labor Organization (ILO)
welcomed the decision of the Chinese National People's Congress to approve the ratification of the Forced Labor Convention, 1930 (No. 29) and the Abolition of
Forced Labor Convention
1957 (No. 105).
The ratification of these two instruments, classified as fundamental conventions, will bring to 28 the total number of ILO conventions ratified by China, including six of the eight fundamental conventions.
By approving these ratifications, China reinforces its commitment to eliminate all forms of forced labor in its territory, to perform work in complete freedom for its 1.4 billion people and to respect the fundamental principles and rights of the ILO. at work," the ILO said in a press release.
The International Labor Organization (ILO) has welcomed the decision of the Chinese National People's Congress to approve the ratification of the Forced Labor Convention, 1930 (No. 29) and the Abolition of Forced Labor Convention , 1957 (No. 105). The ratification of these two instruments will bring to 28 the total number of ILO Conventions ratified by China.
Convention No. 29 prohibits the use of forced labor in all its forms and requires state parties to make forced labor practices punishable by law. This instrument is complemented by Convention No. 105, which specifically calls for the immediate abolition of forced or compulsory labor in five specific circumstances listed in its Article 1.
These conventions will enter into force in China one year after the deposit of their instruments of ratification with the ILO.
"I hope these ratifications will create new momentum and efforts by the government and social partners in China to support human-centered development and decent work in the world's second largest economy, in accordance to the ILO Centenary Declaration on the Future of Work," said ILO Director-General Guy Ryder.
Fibre2Fashion (DS) News Desk