Free workshops for young musos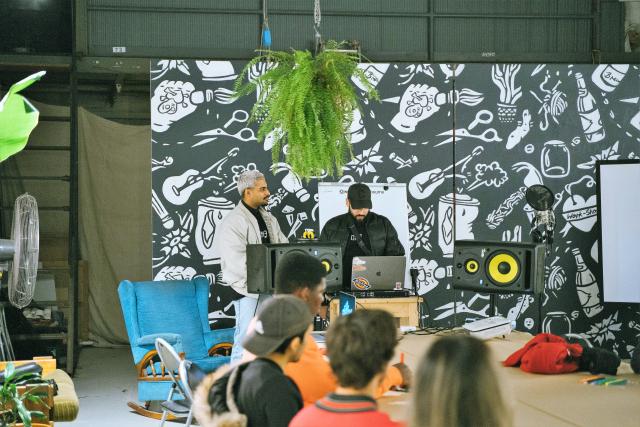 Promising young musicians from Greater Geelong will benefit from free workshops offered by the music development studio ON3.
Originally scheduled as part of Surround Sounds Geelong and the Bellarine Music Festival, the workshops have been rescheduled to give unsigned and up-and-coming musicians a chance to learn from the founders of ON3 the ins and outs of establishing your sound. and sending it off to show it to the world.
The Finding Your Sound workshop will cover an introduction to music production and songwriting, highlighting the importance of creation through collaboration.
The ON3 co-founders will share their experiences on breaking into the music industry and provide key insights into what it takes to create a successful song, as well as the foundations needed to operate within the music industry. industry.
The core values ​​of this workshop will instill leadership, self-confidence, collaboration and community.
The second workshop, Getting Yourself Out There, covers how to successfully release your music, including an overview of release strategy, marketing, public relations and distribution. You will be guided through the music release process as well as discussions of the key phases, budgets and collaborators needed to release a project.
Cr Eddy Kontelj, Chairman of the Arts, Live Entertainment and Hospitality Portfolio, said the workshops should not be missed.
"It's an amazing opportunity for up-and-coming artists," said Cr Kontelj.
"Emerging musicians don't often get the chance to learn the ropes of music production and how to maximize their profile with those with insider knowledge.
"Access to these professionals will be of enormous benefit to those looking to enter an industry that is often difficult to break into.
"I hope anyone looking to make a name for themselves in the music industry takes advantage of this opportunity and can learn all about what it takes to be successful in their chosen field."
Reservations for the July 6 workshops, at 60 Little Malop Street, Geelong, are essential via eventbrite.com.au/o/on3-31383266777