Free self-defense seminar for women and teens offered at Woodland Park | Mail from Pikes Peak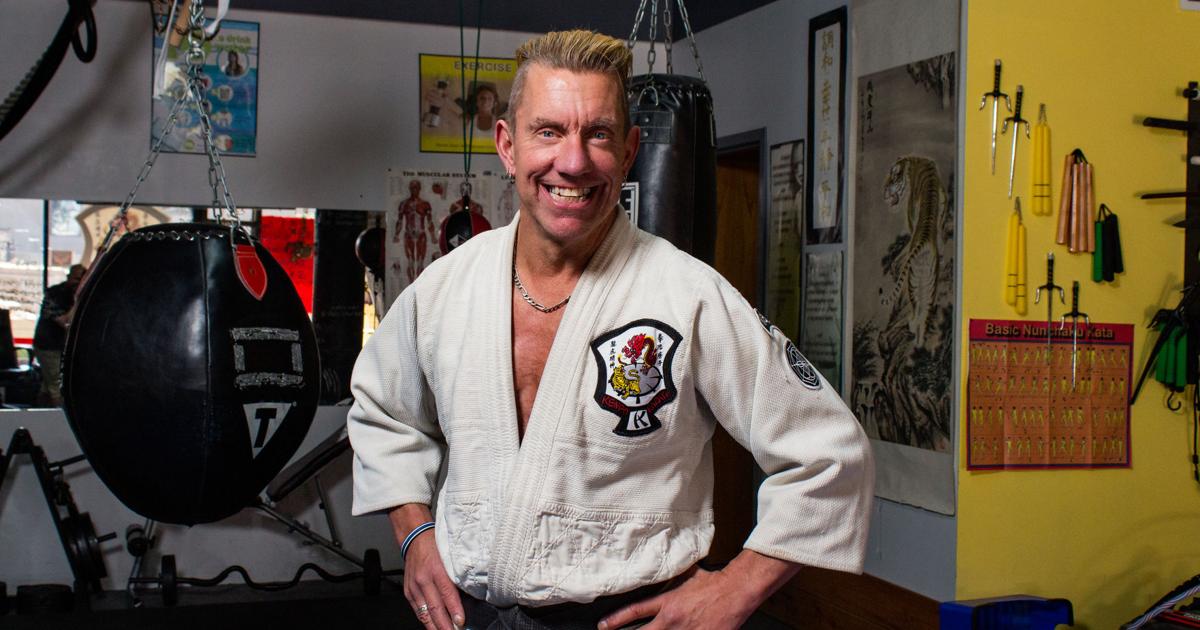 WOODLAND PARK • A self-defense seminar by Thom Seehafer and Royce Barber is designed to help teenage girls and adults defend themselves against verbal or physical aggression.
"I hope the children don't become victims, but if they do they will have the means, the tools and the power to deal with the situation," said Seehafer, owner of Kenpo Karate of Woodland Park.
In the July 30 three-hour seminar, Seehafer and Barber will focus on self-defense techniques that include education about potentially dangerous situations. "We look at bullying, trafficking, domestic violence, sexual abuse," said Barber, a martial arts professional, military veteran and former law enforcement officer.
The seminar is, in part, a response to the recent arrests of two men by the Woodland Park Police Department who are being investigated for alleged sexual assault of a minor. One of the men is suspected of unlawful sexual behavior by a trusted person while employed at Sonic Drive-In. The other, Kevin Edward McAvoy Jr., 33, was arrested on July 1 by the WPPD on probable cause of having unlawful sex with a 7-year-old child. McAvoy is being held without bond at the Teller County Jail.
"There are things going on that people need to be more aware of," Seehafer said. "I'm sure half the population here had no idea about the arrests."
Seehafer and Barber want to teach teens self-defense tactics that include fighting back as well as evaluating and avoiding life-altering situations. "We look at bullying, trafficking, domestic violence, sexual abuse," Barber said.
Both connect with teens on an emotional level. "We're not just people who don't really have an understanding or experience, because each of us brings to the table what we've been through growing up or as an adult – sometimes experience speaks louder. than words," Seehafer said. "And experiencing it speaks much louder than just verbalizing or trying to empathize with someone going through the violence they've experienced."
They fear that teenagers may be gullible, likely to believe slogans such as "snitches get bitten", which poses a threat of physical harm to those who report their pals. "These are words heard in the prison system and now they are heard in our schools," Barber said.
Several years ago, Seehafer founded the Colorado Phoenix Project, a nonprofit organization whose mission is to build mental, emotional, and physical strength in people of all backgrounds.
In his work over the years, Seehafer has focused on helping teens deal with depression, self-doubt, and anger. The aim is to prevent young people from committing suicide.
He is passionate about his advocacy for children, does not hesitate to speak out against the ills of society, social media, for example, for the emotional turmoil suffered by so many teenagers. "What they see and hear in video games, what they watch on TV, what they watch at home and without parental supervision," he said. "Children are helped by society. It could be parents, the legal system, peer pressure.
Seehafer and Barber have become something of a haven in the karate studio for kids who just need to talk. "I'm not a parent, but I come into contact with a lot of kids, and they're not related," Seehafer said. "Here we try to build their confidence, their self-esteem and raise their awareness."