Fitpatrick Charity to Host One Medicine Virtual Seminar in May – VetSurgeon News – VetSurgeon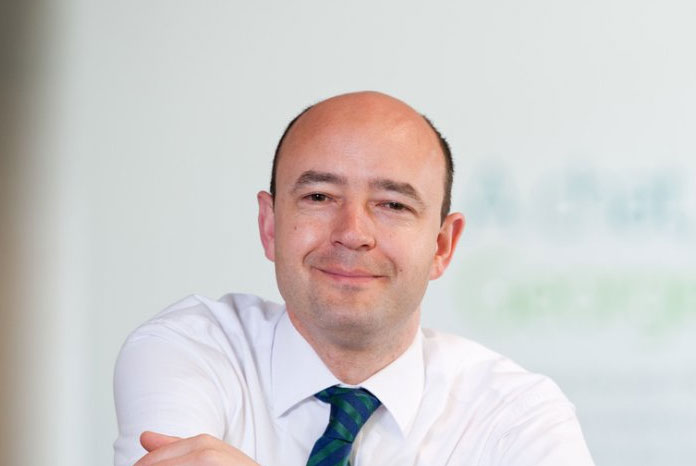 Humanimal Trust, the charity established in 2014 by Professor Noel Fitzpatrick, will host a virtual seminar on One Medicine on Friday, May 6, 2022 with lectures from leading professionals in human and animal medicine.
Humanimal Trust is the only organization in the UK whose sole purpose is to advance One Medicine, fostering collaboration between veterinarians, doctors, nurses and researchers so that advances in human and animal medicine can be achieved faster.
The seminar, titled One Medicine in Action – Awareness, Collaboration and Change, follows the Trust's inaugural symposium last year when a roadmap was created on how to develop closer links between medical professionals. human and veterinary and research.
This year's event will look at ways to put the roadmap into action through awareness, increased collaboration and change.
Professor Roberto La Ragione, Chairman of the Trustees of the Humanimal Trust (pictured right), said: 'We know that when animal and human health professionals and scientists come together, great things happen.
"Last year's symposium, which was part of our 'Stronger Together' campaign, was a huge success.
"It attracted audiences from the UK and Europe, as well as Chile, the US, Singapore and Australia.
"Not only has this provided a real opportunity to explore ways to achieve more ethical and equitable medical progress for all, but it has also made it possible to make connections and forge relationships that otherwise would not exist."
Miss Anna Radford, Consultant in Pediatric Surgery at Hull University NHS Trust and Leeds Children's Hospital, who was speaking at the seminar in May, said: "I was introduced to a diagnostics company working in medical care for animals at last year's symposium and through them, we have established a new collaboration with the aim of determining whether this type of diagnostic technology developed with companion animal medicine in mind, could potentially also be useful in helping to diagnose urinary, joint and cerebrospinal fluid infections in a busy NHS hospital."
Other speakers at this year's event include Dr. Deborah Thomson, Founder and President of One Health Lessons, an organization that inspires children and adults around the world to value the interconnection between human health and the health of environment, plants and animals.
Dr Simon Doherty, Senior Lecturer at the Institute of Global Food Security at Queen's University Belfast, will highlight organizations working together successfully to improve the sustainability of dairy, meat and fish production to feed a growing global population, as well as the opportunities that exist for collaboration within the agri-food sector.
Dr Doug Brown, CEO of the British Society for Immunology, will share some of the most outstanding examples of joint approaches in human and animal health research among Society members, with a particular focus on veterinary immunology.
The seminar, which will take place from 2:00 p.m. to 5:15 p.m. BST, will conclude with a question and answer session, chaired by Humanimal Trust Trustee and Consultant Respiratory Physician at Southampton University Hospital NHS Foundation Trust, Dr Ben Marshall.
Participation is free and registration is now open to all professionals and students in human and veterinary medicine, as well as in the paramedical and scientific disciplines.
For more information and to register, visit www.humanimaltrust.org.uk
PS: While you're here, take a moment to view our latest vacancies for vets.