Farm forestry workshops aim to sow the seed with farmers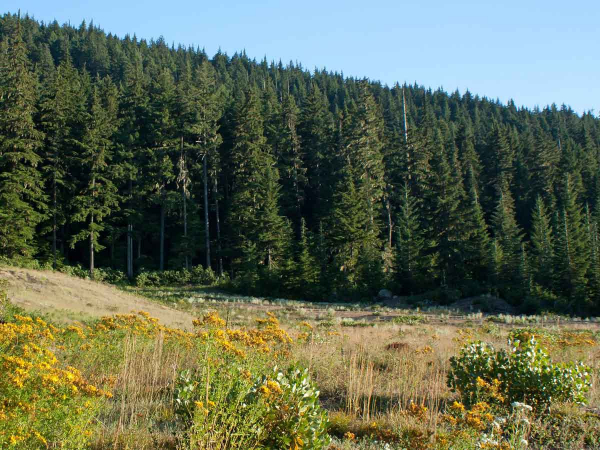 The New Zealand Farm Forestry Association (NZFFA), supported by the New Zealand Forest Service, is running a series of workshops in Taranaki, Rangitikei and Wairarapa.
Topics covered in the workshops will include choosing species, how and where to grow trees, and the benefits of trees to an agricultural business. Each workshop will be followed by a half-day visit to a practical example of farm forestry.
NZFFA President Graham West said the workshops will help farmers make informed decisions about whether woodlots are suitable for their farming business.
"Trees are not an alternative to farming, but a complementary land use that can help bolster a farm's long-term growth and prosperity," West said.
"Planting trees protects against erosion and increases biodiversity by providing shelter and habitat. The emissions trading system provides additional income for farmers who wish to plant woodlots in parts of their closed."
"Beef and Lamb have recognized the importance of mainstreaming tree planting and it is important to continue the good work," says Alex Wilson, Director of Forest Development, Grants and Partnerships at Te Uru Rākau – New Zealand Forest Service.
"Te Uru Rākau – New Zealand Forest Service works with local communities and stakeholders to integrate trees into existing land use and examines the potential for tree planting on unproductive or erosion-prone land", says Wilson.
"Tree planting is also an important part of the government's climate response – trees sequester carbon and are an effective way to help meet our emissions reduction targets.
"The Farm Forestry Association are experts in combining agriculture and forestry, and it's great to be able to partner with them to promote these workshops."
Workshop dates and locations
The workshops consist of a session in the morning (8.30 a.m. to 12 p.m.) and in the afternoon (1 p.m. to 4.30 p.m.), with a half-day field trip the following morning. The workshops are free and lunch is offered. Participants can choose to come to one or more of these sessions:
Hawera, TSB Hub – Tuesday, May 24
Bulls, Community Center – Thursday, May 26
Copthorne Solway Park Hotel, Masterton – Monday 30 May
To confirm your presence, send an e-mail This email address is protected from spam. You need JavaScript enabled to view it.