Exploring Agriculture's 'Pandora's Box' in the SNR Seminar Series | New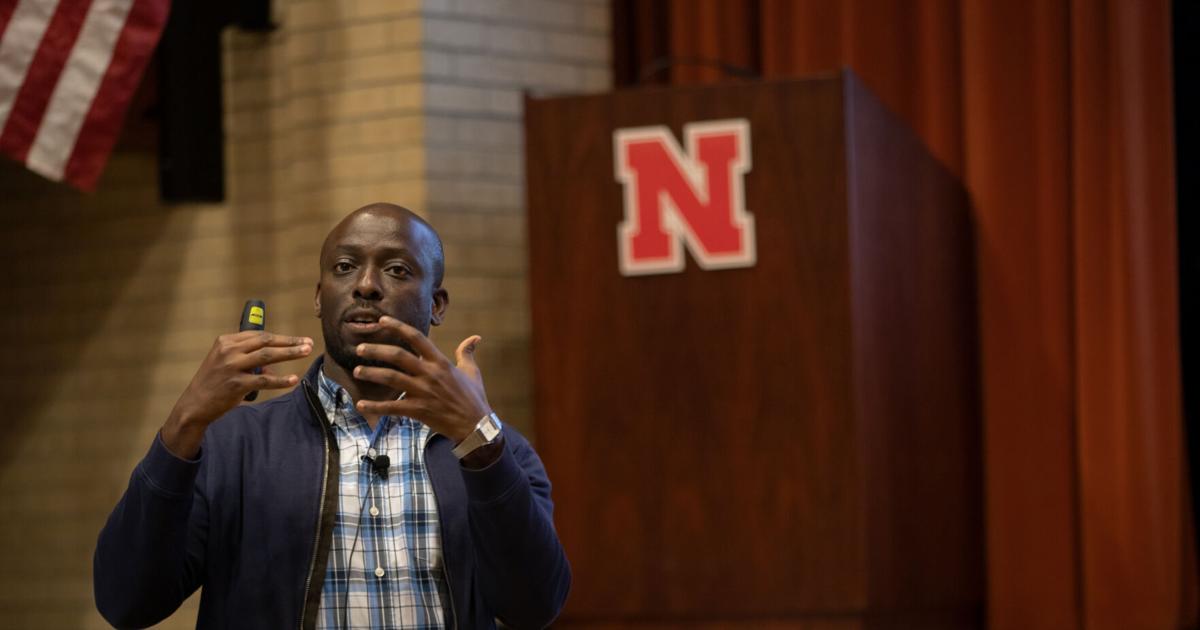 Agriculture is a major contributor to the increase in greenhouse gas emissions in the world. United Statesdespite the negative impacts that climate change will have on agricultural productivity.
University of Nebraska-Lincoln professor Lord Ameyaw explained the power of agroforestry to reduce agriculture's footprint on climate change to a virtual and in-person audience at Hardin Hall on Wednesday afternoon.
Ameyaw is an assistant professor in the School of Natural Resources at UNL and was the ninth of 13 SNR speakers. series of seminars this semester. His talk, "Considering a tree-lined trajectory for agriculture – Research findings in agroforestry," explored the results of his three years of research in agroforestry.
Ameyaw explained agroforestry as the intentional integration of trees and shrubs into crop and livestock systems to create environmental, economic and social benefits. He placed particular emphasis on the word "intentional".
"You have to be creative, it's intensive. You can't just plant your trees and crops and leave your livestock and that's it – you have to manage it intensively," Ameyaw said.
When Ameyaw began researching agroforestry, he noticed that although farmers in the United States used his techniques, he rarely found the term used in academic documents. Additionally, since 2010, the National Association of State Forests has published a state-by-state forest action plan every five years which mentions many agroforestry trends.
This prompted Ameyaw to start his first project: determining how often American farmers actually use agroforestry. With the help of one of his students, Ameyaw uses Adobe to sift through hundreds of pages of documents, looking for key terms related to agroforestry.
"My diligent plan is to have agroforestry have some sort of standalone section in all of these forestry action plans," Ameyaw said.
Ameyaw's second and third projects investigated the benefits and challenges of two agroforestry practices: windbreak and sylvo-pastures.
Ameyaw hopes to create a comprehensive list of benefits and challenges reported by growers when using these techniques, including whether farmers will continue to use them, as they require maintenance and management.
"There is very little research on some of the benefits [of agroforestry] – people talk about it in very general terms. It's quite a Pandora's box when it comes to researching these things," Ameyaw said.
Ameyaw's next projects will explore additional agroforestry techniquessuch as alley cropping, forest framing and riparian forest buffer zones.
As for agroforestry itself, Ameyaw does not see it as the ultimate solution to help reduce agriculture-induced climate change.
"Agroforestry contains some level of all of these concentrations, of things that we're supposed to focus on," Ameyaw said. "Agroforestry is an option. It's an option – it's not the saviour.