eVero Corporation will hold an educational seminar on the employment of persons with disabilities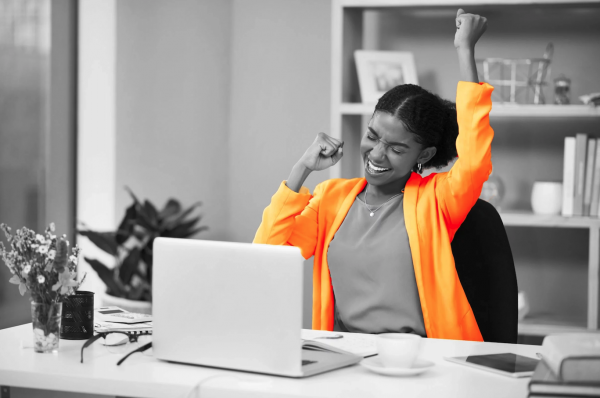 The truth about eVero Corporation's Educational Disability Employment Seminar is that it is designed to help I/DD people find and succeed in employment. The event will take place on October 27, 2022 and will feature keynote speakers from eVero, FedEx and YAI.
Melville, United States – October 26, 2022 —
A session designed to empower people with disabilities to find employment and succeed in the labor market
On the occasion of the NDEAM (National Awareness Month for the Employment of Persons with Disabilities), eVero Corporation, a leading provider of software solutions for the Home and Community Services (HCBS) industry, hosted a live seminar to help I/DD individuals hone their interview and employment skills. The event, titled "Entering and Excelling in the Workplace," will be held on Thursday, October 27, 2022 from 9:00 a.m. to 12:00 p.m. in Melville, New York.
Hosted by the eVero Outreach Program, this free 3-hour seminar features speakers from eVero, FedEx, and YAI, and will focus on practical tips — including real-life examples — on how to seek gainful employment and succeed. in the labor market. Topics range from finding a good job match, to interviewing, to keeping a job after you've been hired.
The session is open to individuals and their parents, guardians, teachers and direct support professionals. More information, including the registration link, can be found at www.evero.com/ndeam2022. For more details on the eVero Outreach program, please visit www.evero.com/outreach.
About eVero
eVero Corporation has been helping long-term services and support organizations of all sizes solve complex technology challenges for over 20 years. Their proprietary software platform creates a connected ecosystem across the continuum of care – from I/DD provider agencies, tax intermediaries, support brokers and support staff to the families and individuals they serve – optimizing workflows while increasing transparency and productivity. From electronic health records (digitalAGENCY) to self-determination services (EMPOWER SDS) to electronic visit verification (EVV) and Medicaid billing and revenue cycle management (ACCELERATE), eVero manages the process so that his clients can manage the care. The eVero outreach program focuses on improving the lives of individuals in the social service community they serve.
Contact information:
Name: Christos Morris
E-mail: Send an email
Organization: eVero
Address: 48 South Service Road Suite 300, Melville, New York 11747, USA
Phone: +1-844-463-8376
Website: https://www.evero.com/
Build ID: 89083763
If you detect any problems, problems or errors in the content of this press release, please contact [email protected] to let us know. We will respond and rectify the situation within the next 8 hours.
COMTEX_417429223/2773/2022-10-26T06:15:26