Conventions and the importance of nostalgia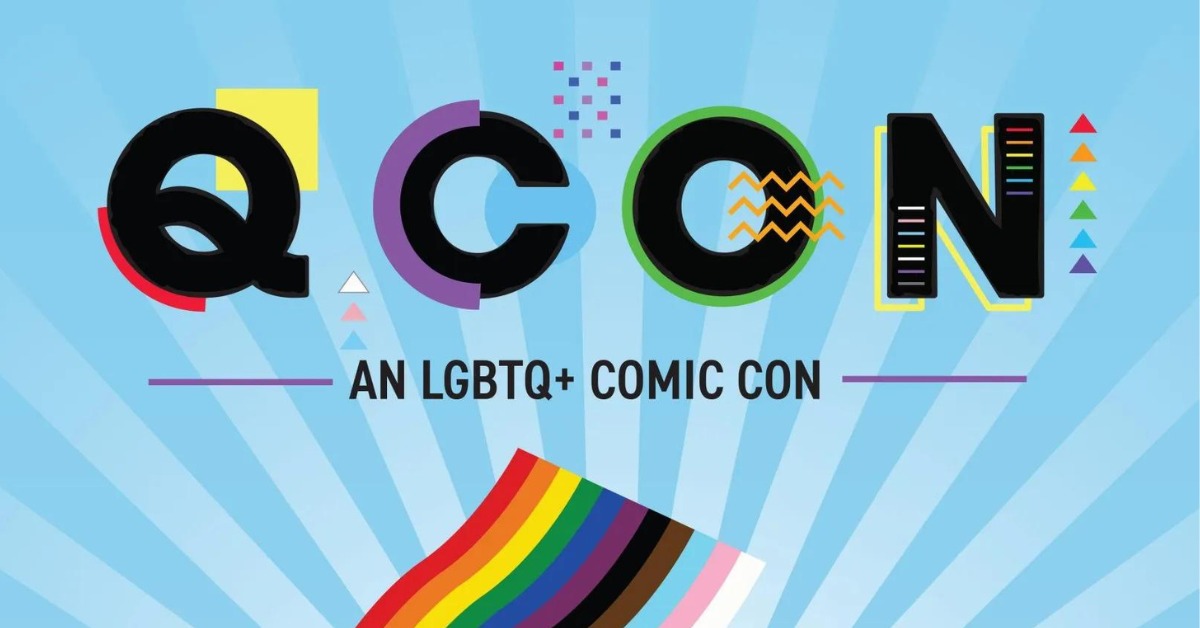 Prism Comics hosted the all-new LGBTQ+ comic book convention in Hollywood, CA. Cosplayers and geeks from the LGBTQ+ community gathered on Saturday, June 18 at Plummer Park for Q-Con, an event filled with nostalgia and fun.
Q-Con from Prism Comics
Q-Con takes us into the world of nostalgia and playfulness. We spoke to some amazing cosplayers at Q-Con who represented the LGBTQ+ community.
What brought you to comics? What inspires you for cosplay? What made you want to write comics? These are the kinds of questions I've been asking all day Saturday.
What made you want to do this? And the coherent answer seemed to be: childhood. Now, when the adult world hits, it's hard, and very few of us are able to maintain a childlike wonder as we travel the world. Yet childlike wonder is what creates and drives passion and hope. When I met these cosplayers and writers who all felt the need to go back to their childhood to save a piece of this marvel, I found it interesting.
What drives us to geek media, Marvel, Star Wars, DC, video games, and more; all of these things allow us to escape, explore and play. Nerd-dom has always been a safe space for people who felt lonely and undernourished. It gave us a place to retreat and dream.
What Q-Con has done is take that outlet and comfort that so many of us have embraced for so long and made it so much more personal. By creating a space directly for the LGBTQ+ community and their allies, it allows for even more self-expression. Nerd-dom may historically be a safe space, but as one of the most marginalized communities, LGBTQ+ nerds are still underrepresented in the characters we see on the page and on screen and in the creatives and executives who give us these characters.
Just for context, as of 2022, the community represents 10.6% of comic artists and 15.93% of writers. The medium is still largely dictated by white straight men in their 40s. These statistics alone are why events like Q-Con are so important, these writers and artists have the opportunity to present their work to the exact population that will appreciate it.
Interview cosplayers
I had the opportunity to interview some amazing cosplayers about what drives their passion for nerd media and what an event like Q-Con meant to them and here's the experience in their own words.
What made you want to cosplay originally?
London: For me, it was an outlet for me to come out of my shell and embody character things that I wanted to see in me.
David: For me, I love creating. Being creative and putting things together and seeing what I could learn too.
Ryan: I really love seeing your effort and time and energy turn into something tangible, especially through creativity, so put all that hard work in and sweat and love something and look in the mirror and say: "Hey, it's me! is such a cool and fulfilling feeling. You can become anyone, cosplay is like the ultimate love letter to your favorite character or fandom. He really embodies the spirit of fandoms in general.
Something that holds me back from cosplay is the time and money you have to spend on it. How do you guys handle it?
London: Well not necessarily, there's also closet cosplay. I started with leaping Disney. I like that I can look at something I already have and think "this is something the character would wear" and then it works.
David: There are no standards for cosplay, there is no wrong way to cosplay.
Which characters do you identify with?
London: Personally, I really like Marvel, DC, Star Wars and Disney. I also started to venture into the world of toys, like Barbie and some vintage toys. Your childhood really fuels that passion at the end of the day, it's cosplay, costumes, and acting.
David: For me, everything is DC, Batman, everyone in Gotham City, everyone related to Batman. I grew up on the animated series, I was there when it started. It's a lot to grow, these shows make us, they are part of our lives. You see shows or certain episodes that are relatable and that's what cosplay is, those characters and their struggles, it's all connected.
Ryan: I really love doing nostalgic cosplay, but I also love supporting characters and background characters, characters that aren't represented as much. So for me growing up what was huge was X-Men the animated series and what I love is showing up to a scam where maybe not many people will recognize my character when they like to panic. One of my favorites is Longshot from the X-Men, and I also really enjoy doing video game characters and some anime characters. But I just like the characters that haven't been done as much. Seeing people smile and freak out about your character is just a super cool feeling.
What was it like meeting the cosplay community?
David: Everyone has the same passion and you just want to express yourself and have a good time. Sharing its moments, its characters, its nostalgia just makes you want to let go. For some reason, it doesn't seem like you can talk about this outside of the community. It's really nice to get started, to deploy with people who share the same interest.
Final statements
Ryan: We love that Q-Con is there to provide representation and a safer space for LGBTQ+ people and their allies. For cosplayers, creators or just fandoms. It's so welcoming and just great to see people who are passionate about what you love.
As we get older and take on more and more responsibility, it can become difficult to find the time or the energy to connect with the things we did as children. I think what conventions in general show us is that it's important to keep the childlike energy alive. We need it, maybe even more as adults. Once you find something that makes you happy, gives you a sense of letting go, and the ability to let go of all the things you can't do, the world gets a little better. And finding that passion and sharing it with other people only makes it better.
What you need to prepare for Anime Expo 2022
How to Assemble a Nanami Cosplay from 'Jujutsu Kaisen'
Related