Center offers educational workshops, agricultural entrepreneurship degree – AgriNews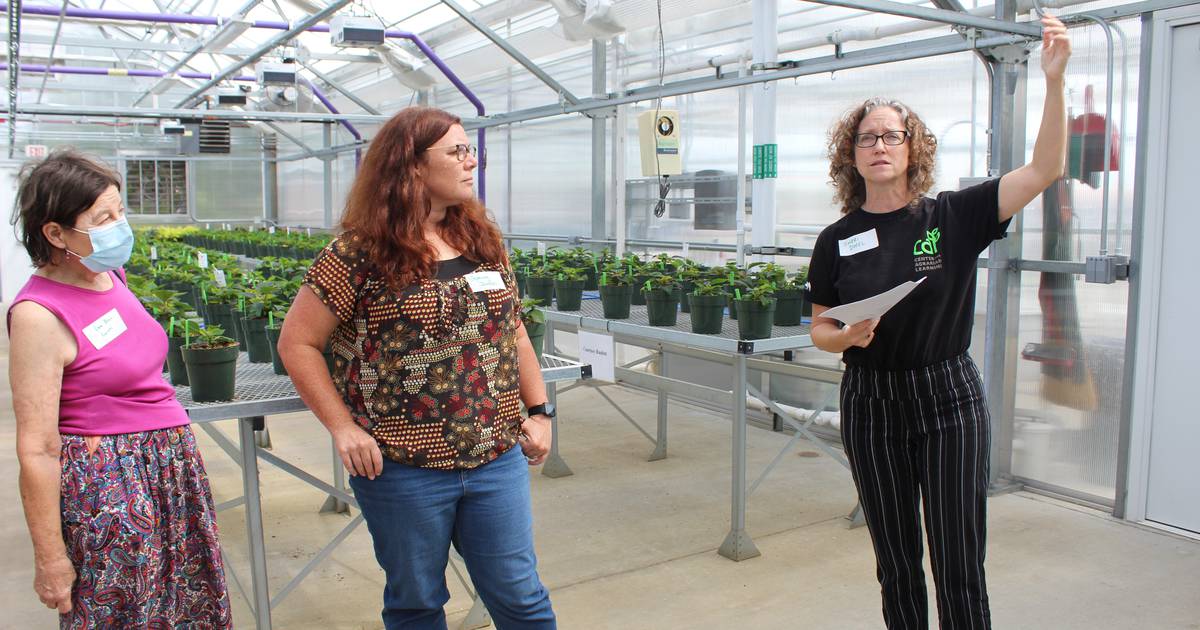 CRYSTAL LAKE, Ill. — Inspiring people to innovation in agriculture and supporting farmers in the viability of their business are just a few of the goals of the Center for Agrarian Learning at McHenry County College.
The center was launched in January 2020 by the college.
"Our college has had an associate's degree in horticulture for over 25 years focusing on ornamentals, landscaping, trees and shrubs," said Sheri Doyel, director of the Agrarian Learning Center at McHenry County College. . "We also held workshops and uncredited training for gardeners and beekeepers."
However, Doyel said, over the past seven to eight years the school has continued to receive requests for more training in food production. "Farmers were interested in continuing their education with a focus on business viability," she explained at the Land Conservancy of McHenry County Women's Learning Circle meeting.
After completing a needs assessment, the college opened the new center. "We offer non-credit workshops, lecture series, and help build the infrastructure of the student farm at McHenry County College," she said. "Our specialty crop series covers topics such as tree fruits, grapes, hops and berries and is aimed at people who have some cultivation experience but are inexperienced with these cultures."
The new Associate's Degree in Entrepreneurial Agriculture, Doyel said, is quite unique. "This two-year degree is where students receive foundational training in business and marketing courses," she explained. "They can develop a farm plan, a marketing plan, and also take courses in soil science, plant science, and horticulture."
In addition, students complete internships by working at the MCC student farm or at a local farm. "We have relationships with area farmers so you can do your internship off-campus or on-campus," the director said.
On-campus greenhouses provide hands-on learning for students. "The first bay has student projects that are mostly houseplants and tropical plants," Doyel said. "The second berry is growing production for sales and the third berry is aquaponics and hydroponics."
The college holds a spring plant sale where they sell organic bedding flowers, vegetables and herbs, which are grown in the second bay. "Now we have poinsettias growing there, which is a really interesting plant to teach because you have to manipulate the light to make them the color you want," explained the director. "Each student gets a section to grow their poinsettias and do experiments, and then we have employees who buy them."
Two tunnels were built by the horticultural mechanics class at the MCC student farm. "A tunnel is set up to be a demonstration of the absence of electricity," the speaker said. "The windows and vents open on wax pistons, so when it heats up they change position."
The second tunnel is a demonstration of a tunnel that uses electricity.
"We are extending the season with carrots, spinach and kale where we will continue to harvest until February," Doyel said. "School gardens often cannot match the school year, but with the tunnels our production season does not stop."
Apart from the tunnels, the farm is in the extension phase. "This week the students planted trees and we show how to grow a high-density, tensile-strength apple tree trellis," Doyel said.
Along with three varieties of apples, the farm also includes pear trees, wine and food varietals, raspberries, blackberries, strawberries, a flower bed and a pollinator garden.
"Vegetables will be certified organic and I'm sticking with fruits and flowers, but we're constantly evaluating what people need to learn and the jobs they're looking for are different," the director said. "We don't want to jeopardize someone's job prospects by not teaching them spraying and conventional fruit management."
However, Doyel said, one of the center's goals is to promote sustainable agriculture. "So we're looking at how to do that," she added.
Another area of ​​the farm includes a new hop plantation. "We purchased black locust poles that are debarked from Wisconsin," the manager said. "Because we wanted to keep the option of being certified organic open, we had to make sure we weren't using treated wood."
The college has completed a feasibility study to develop a food hub on campus. "We want to bring products from local farmers together," Doyel said. "Farmers and food entrepreneurs want space for cold storage and frozen storage."
In addition, the college looks into food processing. "We're really interested in growing things that can be processed like vegetables that can be chopped and frozen or pickled," the director said. "And fruits that can be used for syrups, juices, jams, jellies or to make wine and beer with grapes and hops."
For more information about the Center for Agrarian Learning at McHenry County College, go to www.mchenry.eduor call 815-455-3700.