Annual Fisheries Workshops, Focused on Lake Huron, Begin April 12 |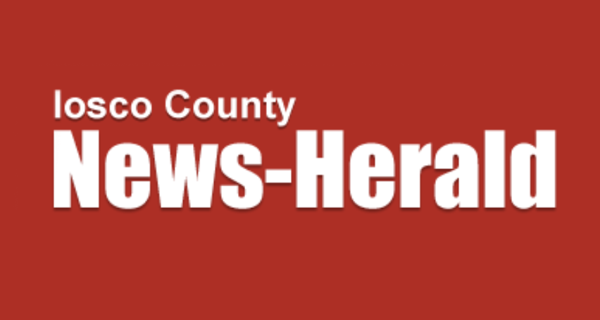 ALPENA – A series of engaging and educational workshops, centered on the fisheries of Lake Huron, are offered each spring. Organizers have announced the dates for the 2022 programs, all of which are free, open to the public and will take place virtually.
Annual Lake Huron Regional Fisheries Workshops are hosted by Michigan Sea Grant and Michigan State University Extension, in partnership with the Department of Natural Resources-Fisheries Division, USGS Great Lakes Science Center, US Fish and Wildlife Service, and local fishing organizations.
Sea Grant Extension educators Brandon Schroeder and Meaghan Gass note that the spring workshops offer current research and information related to the state of Lake Huron's fisheries. The aim is to provide valuable information to anglers, charter captains, resource professionals and interested members of the community.
This year's workshop schedule is as follows:
• Session on fisheries in Saginaw Bay (Lake Huron): Tuesday, April 12, 6 to 8 p.m.
• Cheneaux and St. Mary's River Fisheries Session (Lake Huron): Tuesday, April 19, 6-8 p.m.
• Lake Huron Offshore Fisheries Session: Thursday, April 28, 6-8 p.m.
While area attendees may be most interested in a few of the presentations listed above, there will also be a Lake Michigan workshop from 7-9 p.m. on Thursday, April 21.
Participants must register the day before the actual event. For example, participants in the Saginaw Bay session must register by Monday, April 11; those attending the Les Cheneaux and St. Mary's River event must register by Monday, April 18; etc
Registration details for each of the programs can be found at bit.ly/misgfish. This site also contains recordings of past workshops, listings of various resources, summaries of current and past research projects, information about other Michigan Sea Grant programs, and more. Again, the workshops are free and open to the public, but the organizers state that pre-registration is required in order to receive access/login information for each event.
Virtual workshops feature information and updates on topics such as fish populations and angler catch data, forage or prey fish surveys, deep sea fishing and open water fishing , as well as updates on fisheries management activities, citizen science opportunities for anglers, and a variety of other topics of interest based on specific regions.
For example, Gass points out that the Saginaw Bay workshop will include information and updates on the Saginaw Bay lake sturgeon, yellow perch and walleye restoration effort, the quality of the (nutrient degradation) and community management efforts, as well as updates on fisheries management. activities and a range of other local Lake Huron topics.
Among the agenda items for the Les Cheneaux and St. Mary's river fisheries session are a fish community survey and updates on cormorant management, while the fisheries session Offshore Lake Huron will focus on topics such as cisco restoration and lake whitefish monitoring, a prey fish survey, and a Lake Huron-Michigan predator diet study.
Anyone with questions regarding the workshops can contact Schroeder at [email protected] or another Sea Grant representative, Katelyn Brolick, at [email protected]. Additional details and registration information for sessions on Lake Huron fisheries – as well as workshops focused on other Great Lakes fisheries – can be found online at bit.ly/misgfish.
The organizers encourage participants to share information about the workshop with anyone who might be interested in attending.