ACT Research to Host the 68th OUTLOOK Seminar in February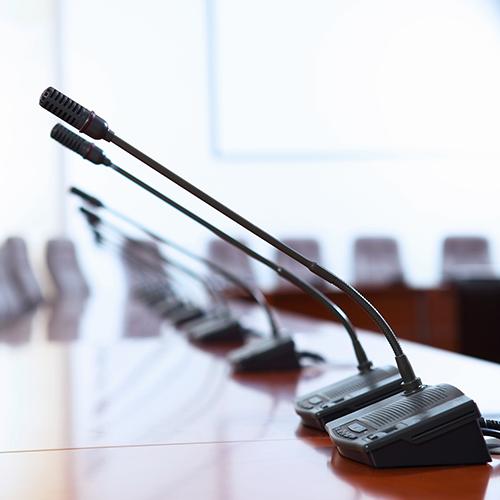 ACT Research released details for its 68th OUTLOOK Seminar, Driving Decarbonization: The Future of Commercial Vehicles, to be held February 21-23 in Columbus, IN. The bi-annual event will bring together ACT's staff of analysts and economists with industry leaders to support planning and budgeting strategies for the road ahead.
The seminar will focus on the continued development of decarbonization and technological advancements in road transport. ACT will provide the outlook for the North American commercial vehicle and transportation industries for 2022 to 2027 and host industry experts for discussions. In addition, ACT will host a Foresight 101 Workshop and Executive Strategy Session. Committed seminar speakers, beginning Nov. 7, include Jeff Kauffman, president of Vertical Research Group; Dean Vicha, president of NationaLease; and Kingsley Afemikhe, chief financial officer of Xos.
The seminar will also cover current market activity and economic trends impacting the trucking industry. The trucking panel will focus on both future industry technologies and current major topics. It will be moderated by Tim Denoyer, Vice President and Principal Analyst at ACT Research, and will feature Dean Croke, Principal Analyst at DAT Freight & Analytics; Robert Ragan, CFO of Melton Truck Lines; Scott Dobak, CEO of Grammar Logistics; and Travis Dietrich, Director of Refrigerated Logistics at Bay & Bay Transportation.
"It's great to have a range of highly regarded industry leaders to discuss key dynamics around drivers, equipment and freight rates that will help us better understand the industry outlook" , said Denoyer. "And I'm especially pleased to welcome one of our key allies in freight data analysis, Dean Croke of DAT."
"The supply of drivers was the big story of 2022; truck supply will be history in 2023," Croke said. "The big question is, will pent-up demand for new trucks in 2022 trickle down to new truck deliveries, increasing truck load capacity next year in time for the next market cycle? We look forward to discussing this hot topic at the ACT 68 seminar."
Seminar registration fees are currently $850 for OUTLOOK subscribers and $1,105 for non-subscribers, though ACT Research noted that prices will go up on Jan. 5.